Jeff Bezos' rise to billionaire prominence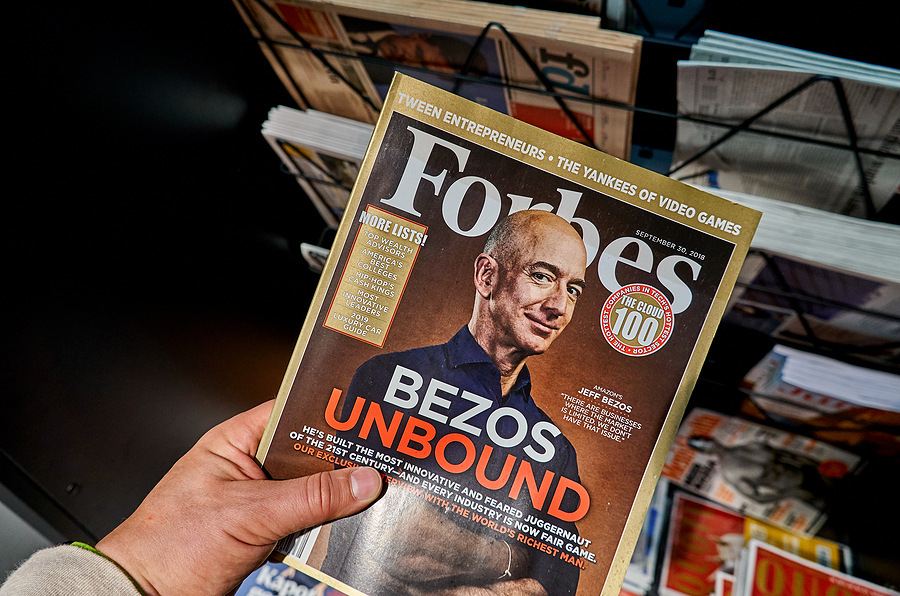 Jeff Bezos is a name that is globally recognised as the king of the Amazon empire and the richest man in the world. The billionaire has a variety of investments, ranging from real estate to TV. The CEO of Amazon amassed his wealth through his 'everything store' company, accounting for 44% of all digital spending. But how did Bezos rise from a Princeton graduate in a cozy finance job on Wall Street, to the richest man on the planet?
As Bezos was working at his finance job, he was intrigued by seeing that the Internet was growing at a rate of 2300% annually. He ended up selling books on his new platform Amazon, which within its first month, was selling books to every state in America and 45 different countries globally. He went on a campaign of raising capital for Amazon, raising a total of $9 million.
After going public, Amazon's sales increased to over $17 billion in 2001.
In addition to this, Bezos was an early investor in Google, further increasing his wealth, with an investment of $250,000 being worth over $6 billion today.
Bezos has also invested in significant real estate including two multi-million dollar homes, as well as a 10,000 square foot apartment worth just under $10 million.
Having a strong interest in the technology sector, he has invested in Twitter and Business Insider, as well as acquiring the Washington Post, as well as investments in numerous other platforms.
There are some odd investments he has put his wealth into, including the mission to retrieve F-1 engines, used to power Apollo 11, from the ocean floor. Another odd investment is building a clock into the side of the Sierra Diablo mountain range that will tick for 10,000 years.
Jeff Bezos is the richest man on the planet through his various investments and his creation of global business giant, Amazon.
Elon Musk: How he came to develop rockets and electric cars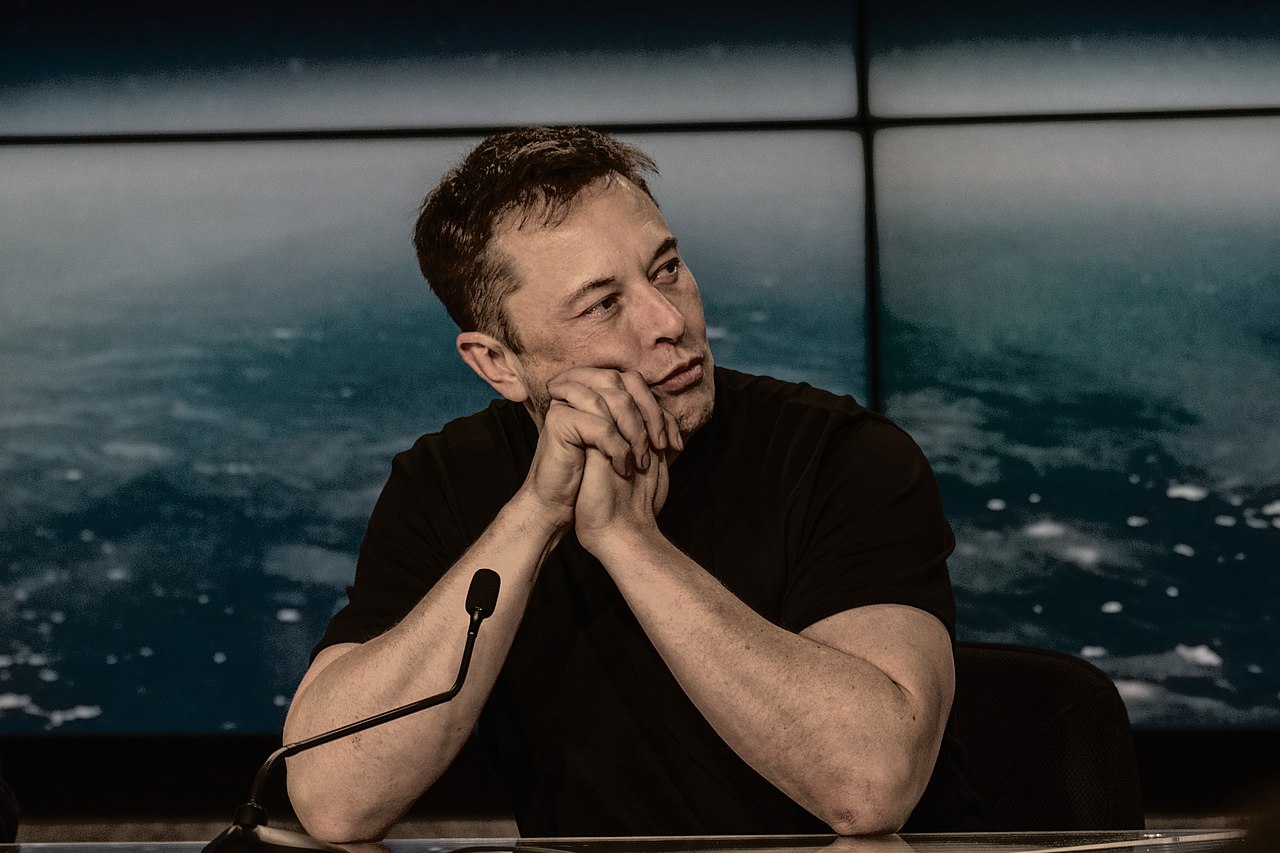 Unless you live under a rock, you've definitely heard of or seen a Tesla car, and more than likely you've heard of SpaceX launching a self-landing rocket into space. If you have heard of these, then you definitely have heard of Elon Musk, the brains behind it all, and so much more. Musk was born in South Africa and attended high school, then 5 months of university there. He moved to Canada to attend the Queen's University in order to avoid mandatory South African military service, and because it would make it easier to obtain American citizenship. By 1992, Musk had left Canada to study business and physics at the University of Pennsylvania. Initially, he planned to go into a PhD program at Stanford University in Physics, however, the Internet Boom had started to occur and Musk decided to form his company Zip2 with his brother in order to make the most of the opportunities presented to him.
Zip2 acted as an online city guide, and provided content for the New York Times and Chicago Tribune. Zip2 was acquired by Compaq for $307 million, of which Musk received $22 million for his stake in the company.
Musk went on to found X.com, acting as a financial services/payments company, which eventually lead to the creation of PayPal.
Musk earned his first billion when PayPal was bought out for $1.5 billion in stock.
From here on, we know Musk founded SpaceX, intending to build spacecraft in order to travel through space commercially. SpaceX made history when their spacecraft successfully launched into space.
Musk also formed Tesla, a car brand that is well known, in which one of the cars is able to go from 0 to 60 miles per hour in 3.7 seconds.
This is how Elon Musk came to be the inventor and mogul as we know him today.
Bill gates: the father of the age of technology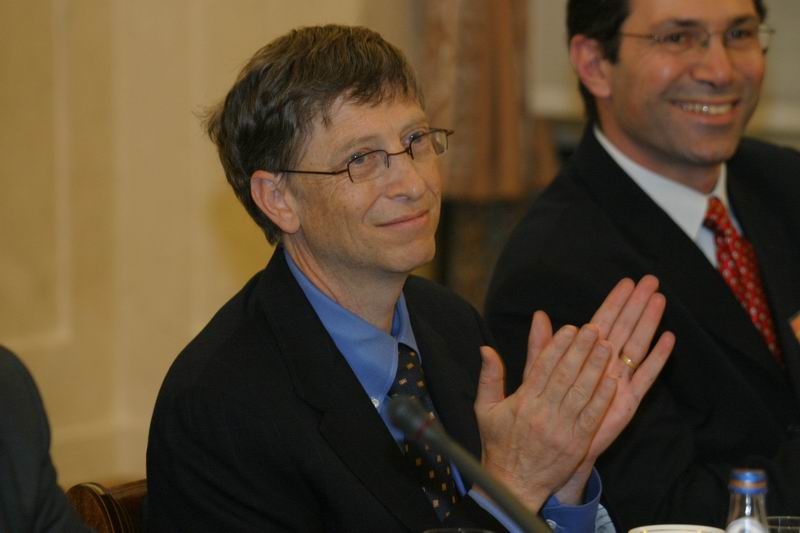 Bill Gates is widely considered as being the lead on the forefront of the age of technology. As a computer programmer and entrepreneur, he cofounded the Microsoft corporation, a company that has its ties in just about anything to do with technology. His journey into technology starts early in his teens, and progresses into an empire that led the way for the rise of technology in the world.
Gates started programming at the age of 13, helping to code a program that computerized his school's payroll system. Later going into Harvard University, he helped to develop BASIC, a programming language for microcomputers.
The success of this project prompted him to leave Harvard and form Microsoft. Microsoft held great influence in the industry due to their licensing of an operating system called MS-DOS to the International Business Machines Corporation (IBM). IBM relied heavily on Microsoft for software for their machines, making Microsoft the kingpin by the start of the 1990s.
By 1986, Gates had become a billionaire on paper, and within 10 years his net worth was worth tens of billions.
Originally, Gates liked to stay hidden and out of the public view, but slowly would become more public.
Gates displays a high level of business knowledge, as well as a drive and determination in all things to do with technology. These qualities are well expressed with his quick response to the growth of the Internet, focusing his software development on relation to the Internet.
Having developed Windows, Gates' reach knows no bounds as he has a hand in most, if not all electronic transactions that occur in the world.
Gates is also a big believer in charity work, founding the Bill and Melinda Gates Foundation, whose primary goals are to enhance healthcare and reduce extreme poverty.
Bill Gates is name that will be known for years to come, and is one of the leading figures in the technology industry.
Warren Buffet: how a boy from Nebraska became the father of value investing
Buying his first stock at 11 years old, some believe that Warren Buffet was born to go into business. His father owned a small brokerage firm in which Warren would watch the brokers talk to investors, and how they went about their daily routine. He would frequent entrepreneurial pursuits as a teen, and enjoyed much success. He went on to study at University of Nebraska, graduating with a degree in Business. Buffet went onto securities analysis after reading a book "The Intelligent Investor" by Benjamin Graham, which he said changed his life. Buffet worked as an investment salesman, which he enjoyed thoroughly unless the stocks he suggested caused his clients to lose money.
To counter having clients that would get annoyed at him for losing money, Buffet started a partnership, between friends and family, in which he would invest $100 and would grow his stake in the partnership through re-invested management fees.
Any partnership gains over 4% would be taken by Buffet and he would repay the quarter of losses incurred. Money could only been added or withdrawn on December 31st.
By 1959, Buffet had over a million dollars in assets and a 9.5% stake in several partnerships.
Following this Buffet invested directly into businesses, using his value investing techniques to find bargains on the stock market.
Buffet later went on to buy Berkshire Hathaway and use it as a holding company, as well as National Indemnity Company, creating a stable cash flow for future investments and acquisitions.
Warren Buffet is considered the 'father of value investing' and the 'dean of Wall street'. This is due to his ability to make good investments which have made him a billionaire. He is considered one of the most successful investing stories of all time.