Mark Zuckerberg: the social media mogul who dominates the Internet
Mark Zuckerberg is a well-known name within the tech and business industry, but the social media platform he co-invented, Facebook, is recognised worldwide. Facebook is the most popular social media platform in the world, and started from humble beginnings. Zuckerberg was a computer science student at Harvard, who started the idea of Facebook as a social media website for Harvard students. With the help of some of his fellow students, he built up the website and expanded to further universities and colleges.
In 2004, Napster founder Sean Parker became the president of Facebook.
The next year, VC firm Accel Partners invested $12.7 million into the website, allowing the company to create a version of the social media platform for high school students. Facebook expanded to more networks, and made it so that anyone at the age of 13 and above could join. By 2009, it was the most used social media platform in the world.
Zuckerberg holds the title of world's youngest multi-billionaire, as is evident of his $91.7 billion net worth as of 2020.
He is also a part of the Giving Pledge, a signed pledge in which he promises to give at least half of his wealth away to charities. Furthermore, him and his wife and pledged to give away 90% of their Facebook shares to the Chan Zuckerberg Initiative, an organization dedicated to improving lives through health, science, education and energy.
Mark Zuckerberg is a young multi-billionaire, philanthropist, entrepreneur and American media magnate, who built his social media empire through Facebook as a young student. He uses his wealth to continually donate to charity and fund his Chan Zuckerberg Initiative in order to better improve lives across the world. He continues to work as Facebook's CEO to this day.
Larry Page: How he founded one of the most widely used technologies on Earth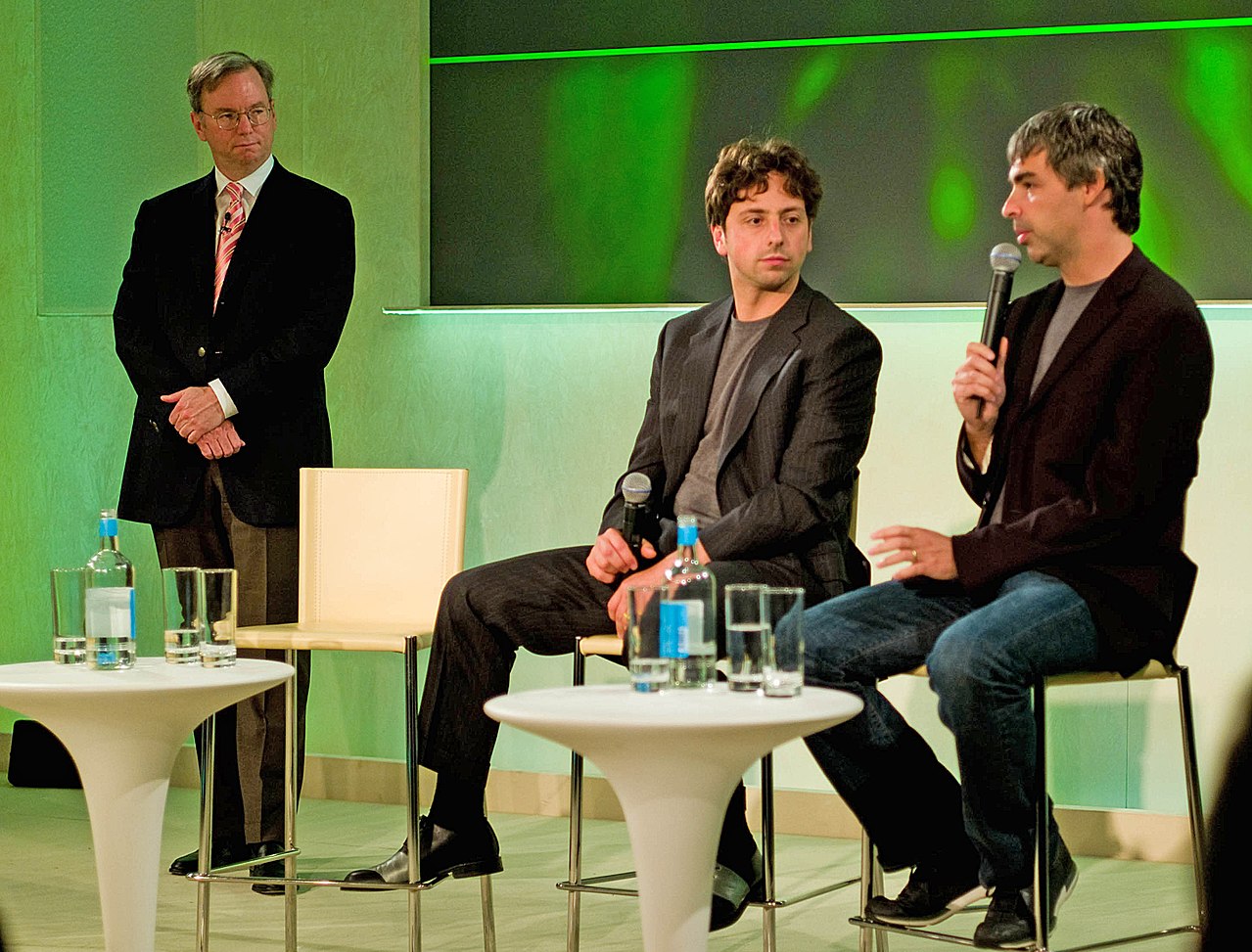 Larry Page is one of the world's wealthiest people, and a co-founder of one of the most widely used technologies on Earth, Google. His net worth is an estimated $66 billion, and he uses his talents to benefit others.
Page studied at Stanford University when he met Sergey Brin, and the two developed a website called PageRank. PageRank gave a rank to websites based on the number of page links they had. Eventually, this would become Google (based on the mathematical number Googol), which would be based on the Stanford website, later spreading from there.
Google was launched in a friend's garage in 1998, later moving to several buildings in California which they named 'The Googleplex'.
Within its first 5 years, Google grew very fast, with over 18 million searches a day.
By 2000, Google had become the most popular internet search engine, and following this the company developed advertising, translation, academic searching and email.
By 2005, Android was developed, then 2006 Google purchased YouTube for $1.65 billion.
Google would go on to develop and invest in many more innovative additions, such as the Google Glass.
With each investment and development, Page would look for the long term usability of the product, rather than the profitability.
Page would go on to start 'Calico', a Google based company that makes use of biotechnology to improve human health, as well as Google X, which provides free WiFi to Puerto Rico as of 2017.
Larry Page cofounded Google with Sergey Brin, and as a result, became a billionaire at 30 years old. His main priority is to search for and develop useful innovation, rather than those that are only profitable. He was able to take a website project and turn it into Google, one of the most widely used technologies in the world.
Jeff Bezos' rise to billionaire prominence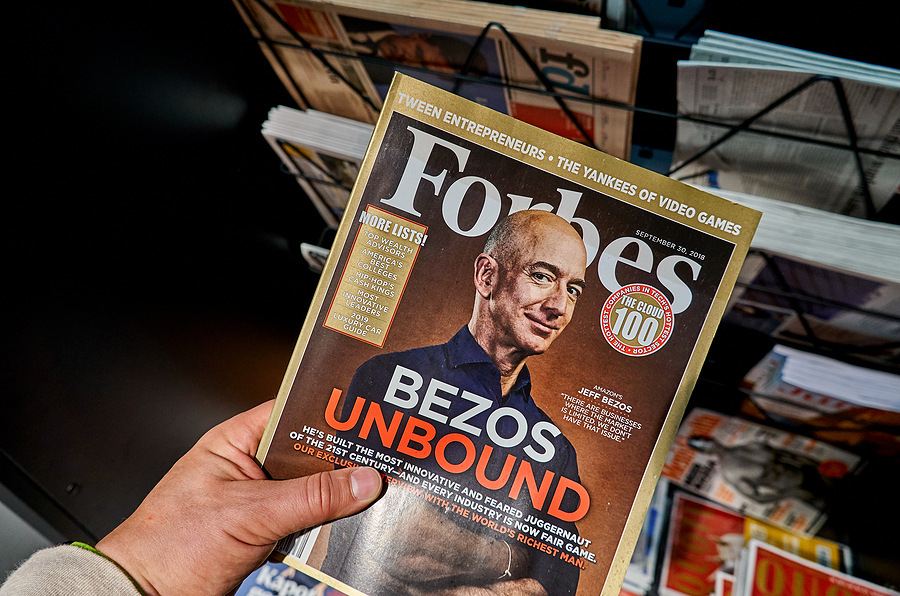 Jeff Bezos is a name that is globally recognised as the king of the Amazon empire and the richest man in the world. The billionaire has a variety of investments, ranging from real estate to TV. The CEO of Amazon amassed his wealth through his 'everything store' company, accounting for 44% of all digital spending. But how did Bezos rise from a Princeton graduate in a cozy finance job on Wall Street, to the richest man on the planet?
As Bezos was working at his finance job, he was intrigued by seeing that the Internet was growing at a rate of 2300% annually. He ended up selling books on his new platform Amazon, which within its first month, was selling books to every state in America and 45 different countries globally. He went on a campaign of raising capital for Amazon, raising a total of $9 million.
After going public, Amazon's sales increased to over $17 billion in 2001.
In addition to this, Bezos was an early investor in Google, further increasing his wealth, with an investment of $250,000 being worth over $6 billion today.
Bezos has also invested in significant real estate including two multi-million dollar homes, as well as a 10,000 square foot apartment worth just under $10 million.
Having a strong interest in the technology sector, he has invested in Twitter and Business Insider, as well as acquiring the Washington Post, as well as investments in numerous other platforms.
There are some odd investments he has put his wealth into, including the mission to retrieve F-1 engines, used to power Apollo 11, from the ocean floor. Another odd investment is building a clock into the side of the Sierra Diablo mountain range that will tick for 10,000 years.
Jeff Bezos is the richest man on the planet through his various investments and his creation of global business giant, Amazon.
Elon Musk: How he came to develop rockets and electric cars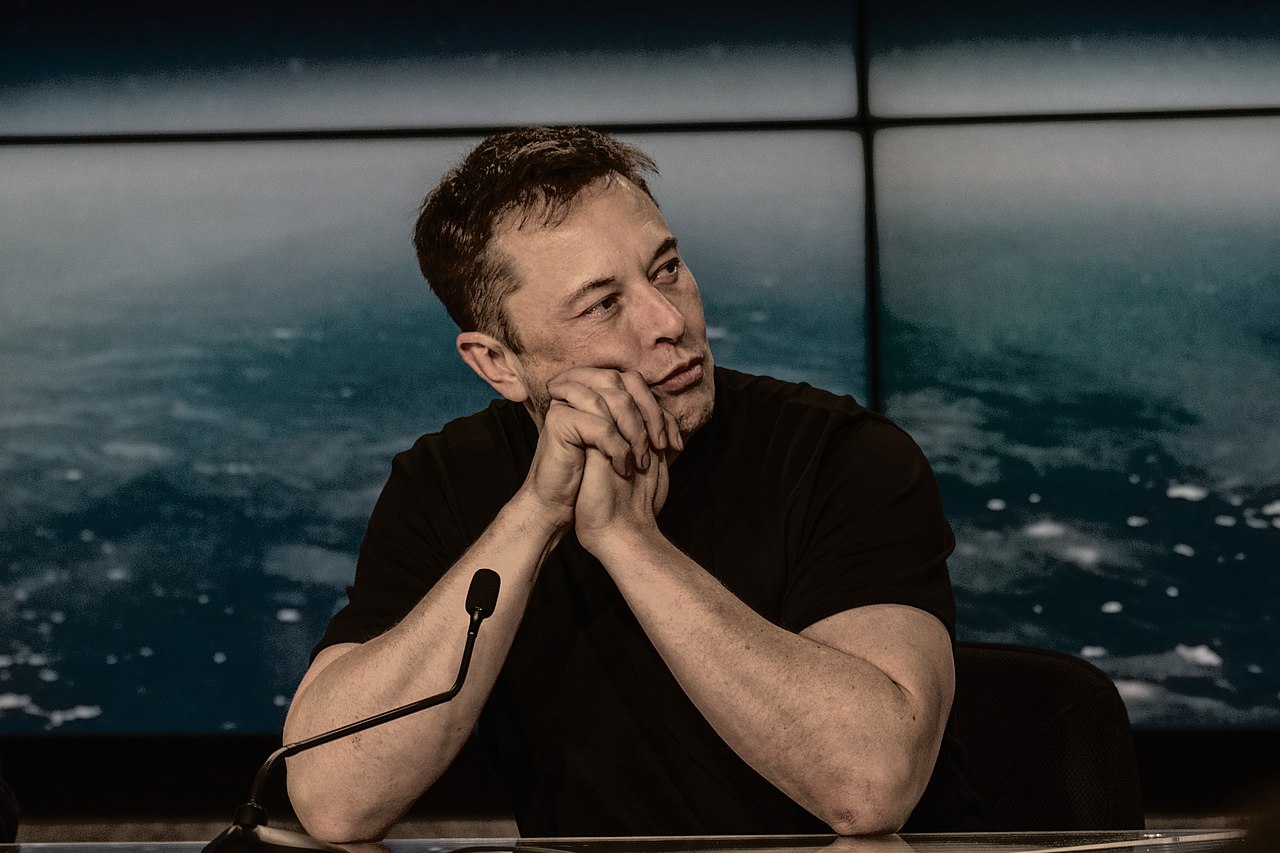 Unless you live under a rock, you've definitely heard of or seen a Tesla car, and more than likely you've heard of SpaceX launching a self-landing rocket into space. If you have heard of these, then you definitely have heard of Elon Musk, the brains behind it all, and so much more. Musk was born in South Africa and attended high school, then 5 months of university there. He moved to Canada to attend the Queen's University in order to avoid mandatory South African military service, and because it would make it easier to obtain American citizenship. By 1992, Musk had left Canada to study business and physics at the University of Pennsylvania. Initially, he planned to go into a PhD program at Stanford University in Physics, however, the Internet Boom had started to occur and Musk decided to form his company Zip2 with his brother in order to make the most of the opportunities presented to him.
Zip2 acted as an online city guide, and provided content for the New York Times and Chicago Tribune. Zip2 was acquired by Compaq for $307 million, of which Musk received $22 million for his stake in the company.
Musk went on to found X.com, acting as a financial services/payments company, which eventually lead to the creation of PayPal.
Musk earned his first billion when PayPal was bought out for $1.5 billion in stock.
From here on, we know Musk founded SpaceX, intending to build spacecraft in order to travel through space commercially. SpaceX made history when their spacecraft successfully launched into space.
Musk also formed Tesla, a car brand that is well known, in which one of the cars is able to go from 0 to 60 miles per hour in 3.7 seconds.
This is how Elon Musk came to be the inventor and mogul as we know him today.