Warren Buffet: how a boy from Nebraska became the father of value investing
Buying his first stock at 11 years old, some believe that Warren Buffet was born to go into business. His father owned a small brokerage firm in which Warren would watch the brokers talk to investors, and how they went about their daily routine. He would frequent entrepreneurial pursuits as a teen, and enjoyed much success. He went on to study at University of Nebraska, graduating with a degree in Business. Buffet went onto securities analysis after reading a book "The Intelligent Investor" by Benjamin Graham, which he said changed his life. Buffet worked as an investment salesman, which he enjoyed thoroughly unless the stocks he suggested caused his clients to lose money.
To counter having clients that would get annoyed at him for losing money, Buffet started a partnership, between friends and family, in which he would invest $100 and would grow his stake in the partnership through re-invested management fees.
Any partnership gains over 4% would be taken by Buffet and he would repay the quarter of losses incurred. Money could only been added or withdrawn on December 31st.
By 1959, Buffet had over a million dollars in assets and a 9.5% stake in several partnerships.
Following this Buffet invested directly into businesses, using his value investing techniques to find bargains on the stock market.
Buffet later went on to buy Berkshire Hathaway and use it as a holding company, as well as National Indemnity Company, creating a stable cash flow for future investments and acquisitions.
Warren Buffet is considered the 'father of value investing' and the 'dean of Wall street'. This is due to his ability to make good investments which have made him a billionaire. He is considered one of the most successful investing stories of all time.
Mark Zuckerberg: the social media mogul who dominates the Internet
Mark Zuckerberg is a well-known name within the tech and business industry, but the social media platform he co-invented, Facebook, is recognised worldwide. Facebook is the most popular social media platform in the world, and started from humble beginnings. Zuckerberg was a computer science student at Harvard, who started the idea of Facebook as a social media website for Harvard students. With the help of some of his fellow students, he built up the website and expanded to further universities and colleges.
In 2004, Napster founder Sean Parker became the president of Facebook.
The next year, VC firm Accel Partners invested $12.7 million into the website, allowing the company to create a version of the social media platform for high school students. Facebook expanded to more networks, and made it so that anyone at the age of 13 and above could join. By 2009, it was the most used social media platform in the world.
Zuckerberg holds the title of world's youngest multi-billionaire, as is evident of his $91.7 billion net worth as of 2020.
He is also a part of the Giving Pledge, a signed pledge in which he promises to give at least half of his wealth away to charities. Furthermore, him and his wife and pledged to give away 90% of their Facebook shares to the Chan Zuckerberg Initiative, an organization dedicated to improving lives through health, science, education and energy.
Mark Zuckerberg is a young multi-billionaire, philanthropist, entrepreneur and American media magnate, who built his social media empire through Facebook as a young student. He uses his wealth to continually donate to charity and fund his Chan Zuckerberg Initiative in order to better improve lives across the world. He continues to work as Facebook's CEO to this day.
Larry Page: How he founded one of the most widely used technologies on Earth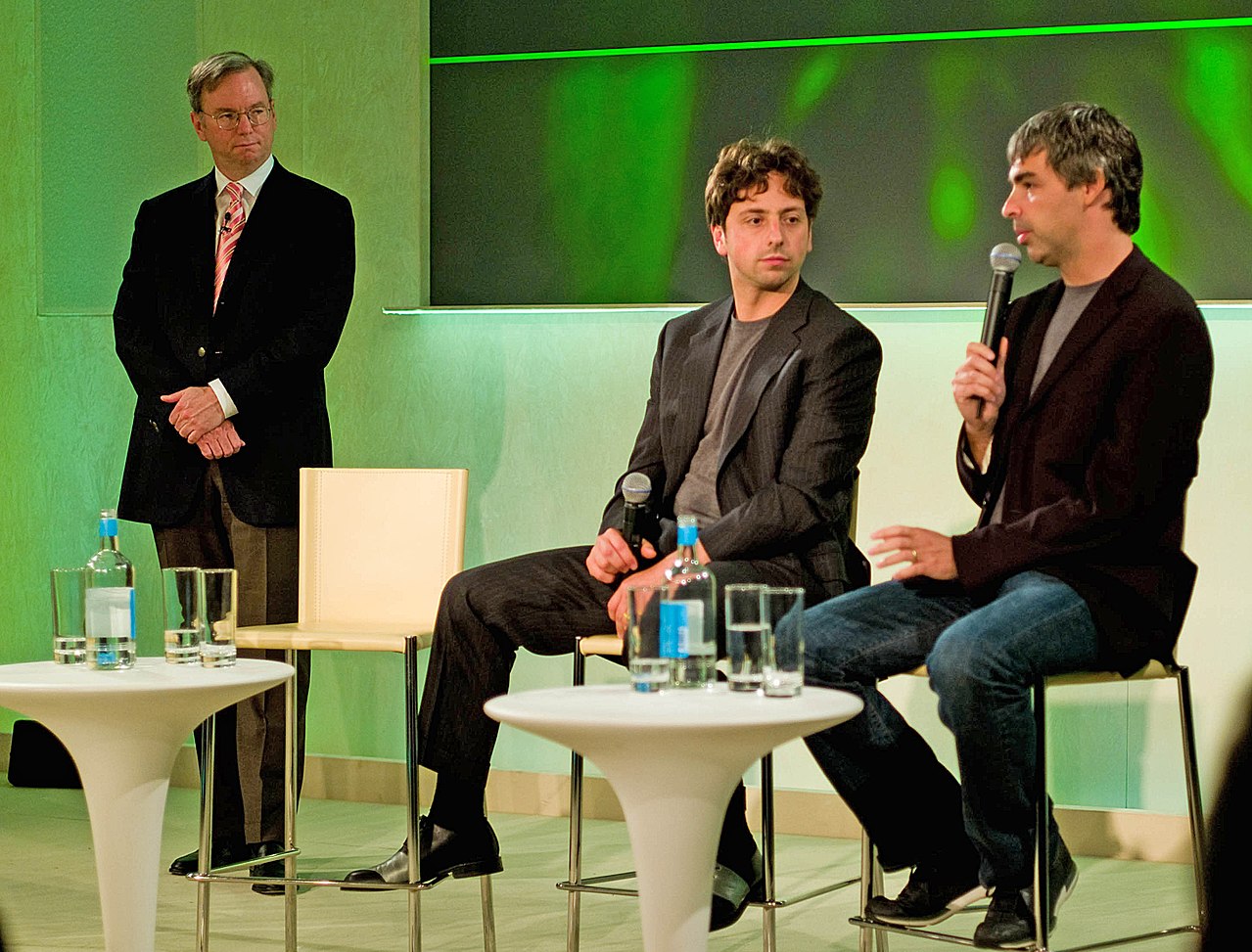 Larry Page is one of the world's wealthiest people, and a co-founder of one of the most widely used technologies on Earth, Google. His net worth is an estimated $66 billion, and he uses his talents to benefit others.
Page studied at Stanford University when he met Sergey Brin, and the two developed a website called PageRank. PageRank gave a rank to websites based on the number of page links they had. Eventually, this would become Google (based on the mathematical number Googol), which would be based on the Stanford website, later spreading from there.
Google was launched in a friend's garage in 1998, later moving to several buildings in California which they named 'The Googleplex'.
Within its first 5 years, Google grew very fast, with over 18 million searches a day.
By 2000, Google had become the most popular internet search engine, and following this the company developed advertising, translation, academic searching and email.
By 2005, Android was developed, then 2006 Google purchased YouTube for $1.65 billion.
Google would go on to develop and invest in many more innovative additions, such as the Google Glass.
With each investment and development, Page would look for the long term usability of the product, rather than the profitability.
Page would go on to start 'Calico', a Google based company that makes use of biotechnology to improve human health, as well as Google X, which provides free WiFi to Puerto Rico as of 2017.
Larry Page cofounded Google with Sergey Brin, and as a result, became a billionaire at 30 years old. His main priority is to search for and develop useful innovation, rather than those that are only profitable. He was able to take a website project and turn it into Google, one of the most widely used technologies in the world.
Jeff Bezos' rise to billionaire prominence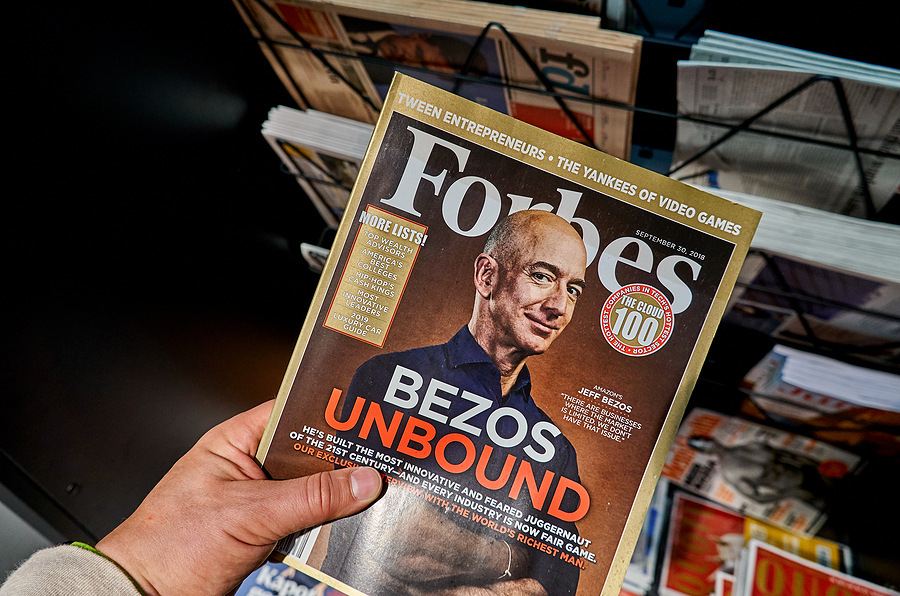 Jeff Bezos is a name that is globally recognised as the king of the Amazon empire and the richest man in the world. The billionaire has a variety of investments, ranging from real estate to TV. The CEO of Amazon amassed his wealth through his 'everything store' company, accounting for 44% of all digital spending. But how did Bezos rise from a Princeton graduate in a cozy finance job on Wall Street, to the richest man on the planet?
As Bezos was working at his finance job, he was intrigued by seeing that the Internet was growing at a rate of 2300% annually. He ended up selling books on his new platform Amazon, which within its first month, was selling books to every state in America and 45 different countries globally. He went on a campaign of raising capital for Amazon, raising a total of $9 million.
After going public, Amazon's sales increased to over $17 billion in 2001.
In addition to this, Bezos was an early investor in Google, further increasing his wealth, with an investment of $250,000 being worth over $6 billion today.
Bezos has also invested in significant real estate including two multi-million dollar homes, as well as a 10,000 square foot apartment worth just under $10 million.
Having a strong interest in the technology sector, he has invested in Twitter and Business Insider, as well as acquiring the Washington Post, as well as investments in numerous other platforms.
There are some odd investments he has put his wealth into, including the mission to retrieve F-1 engines, used to power Apollo 11, from the ocean floor. Another odd investment is building a clock into the side of the Sierra Diablo mountain range that will tick for 10,000 years.
Jeff Bezos is the richest man on the planet through his various investments and his creation of global business giant, Amazon.