How acclaimed singer Adele lost so much weight
The 32 year old acclaimed singer shared an incredible weight loss transformation, looking completely different to how she did years ago. Adele hasn't been fully outspoken and public about her weight loss, instead talking to fans and other sources about her routines and how her journey is going.
She has lost nearly 100 pounds, exercising around 3 times a week. This training consists of Pilates, cross-training, circuit training and cardio.
In addition to the training she follows a strict diet, the "Sirtfood diet", which focuses on eating sirtfoods. Sirtfoods are a group of foods that are nutrient-rich such as cocoa, strawberries and kale. The diet further claims that certain foods listed activate sirtuins, a form of protein that is found in plants that protect cells against inflammation. This speeds up the metabolism, helping to lose weight as more fat is burned quicker, as well as slowing down the aging process.
Furthermore, she has cut down on drinking alcohol (which definitely doesn't help with weight loss) and is starting to eat real food more. She also cut out smoking, coffee (nearly ten cups a day!) and citrus or tang based foods.
Adele claims the diet is rather boring, but decided to take her health much more seriously since her 2011 vocal haemorrhage, stating that she was terrified of damaging her voice.
Moreover, Adele focuses on being happy and healthy. There are some who speculate the weight loss is to do with her split between her ex-husband and her. However, she wants to be a good example to her son, and to be healthy.
With the weight loss, she is feeling healthier and happier, and has a steady routine of working out, as well as a strict diet.
She looks great and feels great, and can expect to stay like that if she continues her routine.
How Gordon Ramsay became a successful chef
The angry, expletive shouting and creative chef is no stranger to many watching his shows at home. His shows have given many of us entertainment in the form of tearing down kitchens, aspiring chefs and other staff who dare cross his path, all whilst simultaneously delivering amazing and creative food. The 3 Michelin Star chef has had a long journey to get to the level of success he enjoys now.
Born in Scotland in 1966, Ramsay originally pursued an athletic career playing for the Glasgow Rangers, a pro Soccer club. A knee injury ended his sporting career, and he went to school and earned a degree in hotel management.
He went on to apprentice under Marco Pierre White, one of Europe's top chefs, moving on to work under Albert Roux and then moving to France to work for master chefs Joel Robuchon and Guy Savoy.
In 1993, Ramsay made his own way in the world by working as head chef at Aubergine in London where earned the restaurant a two-star rating from Michelin.
Ramsay enjoyed more success, and went on to open his own restaurant Gordon Ramsay in 1998 in London. Delivering high end quality food for those inclined towards the food industry, the restaurant received a three-star rating from Michelin. The next years spelled out much more success for Ramsay, as he opened up multiple restaurants, such as Verre in Dubai and Petrus in London. Ramsay continued to be ambitious, driven and hardworking and it created more and more success for his career.
He made his television debut in 1996 where he was a judge on Masterchef. Following this, he released Kitchen Nightmares in 2004 which became a television hit. With reality television being so popular in the US, he created Hell's Kitchen for the US demographic.
Gordon Ramsay has ultimately been very successful in his career, being a three-star Michelin chef.
Celebrity healthy eating habits that you should incorporate into your life
More and more celebrities are picking up healthier diets and lifestyles in order to keep themselves looking good for Instagram or the big screen. Many have the advantage of having celebrity trainers with a wealth knowledge to assist them in doing so. However, here are some of the healthy eating habits celebrities have stated they follow in order to stay healthy and look good.
Gabrielle Union prioritizes hydration
Hydration is supremely important for our bodies. Gabrielle Union is a big believer in regular hydration, and she likes to drink around 2 litres of water a day. In addition to this, she has meals consisting of green vegetables, complex carbs and proteins.
Eat what you want but in moderation
Following the classic calories in, calories out mentality, Elsa Pataky believes that you can eat whatever you want to, however it must be in moderation. This is true, and any foods can be eaten in moderation to stay fit. However junk food has higher calories and lower nutrition, so it is still important to eat nutritious meals whilst watching your intake. Elsa swears by home cooking, with complex carbs such as sweet potato, as well as green juices full of nutrition.
Keep the food simple
Kayla Itsenes believes that you don't need to spend a fortune on a bunch of fancy superfoods, and is regularly seen posting her simple delicious breakfasts of a plate of avocado or eggs. These foods contain the nutrition needed for any active lifestyle. She believes you just need to buy simple food, combine it and make it delicious. Well said!
These are some healthy eating habits that some celebrities swear by.
The habits make sense, are nutritionally backed and well, they have the bodies to prove that it works.
Celebrity diets that are actually worth trying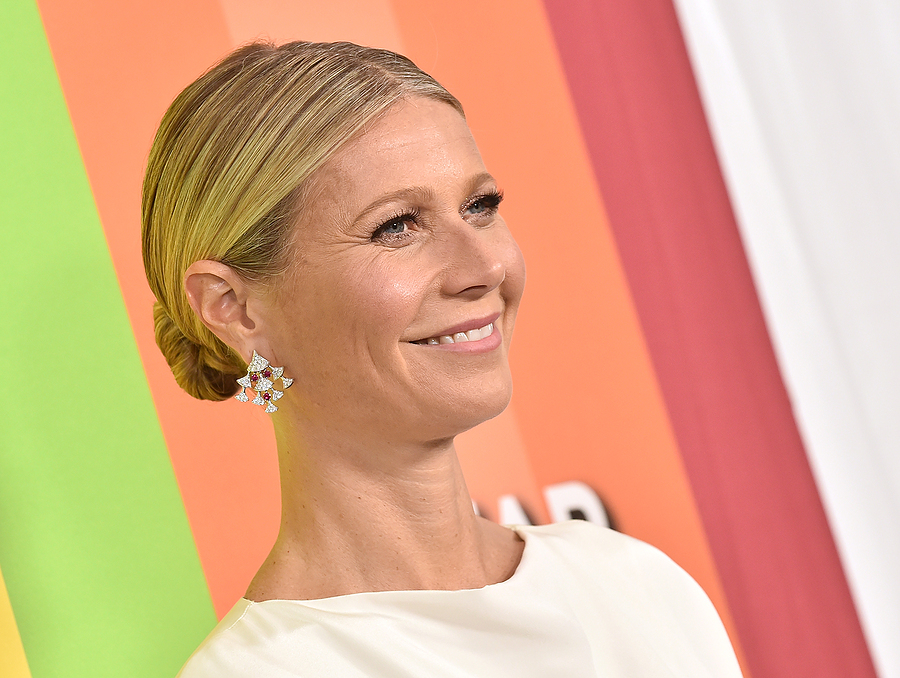 With summer coming up, it's the time of year where everyone wants to show off what they've been working on during winter. On the big screen, many celebrities are worshipped for their beautiful bodies, and with the rise of Instagram and social media influencers, everyone seems to be out to build that sought after summer bod. There have been many diets out there that claimed to work, with numerous crazy trends.
However, these are some diets that are backed by celebrities as well as celebrity trainers, who have the body to prove it.
The Clean Program
Gwyneth Paltrow, the alleged Queen of Healthy Living has released a program she follows named The Clean Program. It involves the elimination of dairy, eggs, gluten, sugar and alcohol, and requires you to have two of your meals in liquid form (smoothies and juices) per day. Sounds odd but judging by Gwyneth Paltrow herself, we're guessing it works.
Paleo diet
The Paleo diet is one of the most popular forms of diets out there, and was the most searched diet in 2013. The Paleo diet involves eating 'like a caveman', in which grains, dairy and legumes are eliminated from the everyday diet. Fish, lean meats and vegetables make up majority of this diet, and it can help take away water weight and fat easily. This diet is highly backed by Jessica Biel, who believes it's the way to go.
Clean and Lean
Used by supermodel Lara Stone to transform her body after the birth of her first child, this diet was created by Australian celebrity trainer James Duigan.
The diet involves the initial elimination of carbs, and only eating fresh and unprocessed foods. The diet starts with low carbs, but they are slowly introduced back into the diet.
These have been some diets that are backed or created by celebrities or celebrity trainers. Give them a go, and see if you can get that summer body going.