Debut album by Amalia Kadis delights her eager and rapidly growing fanbase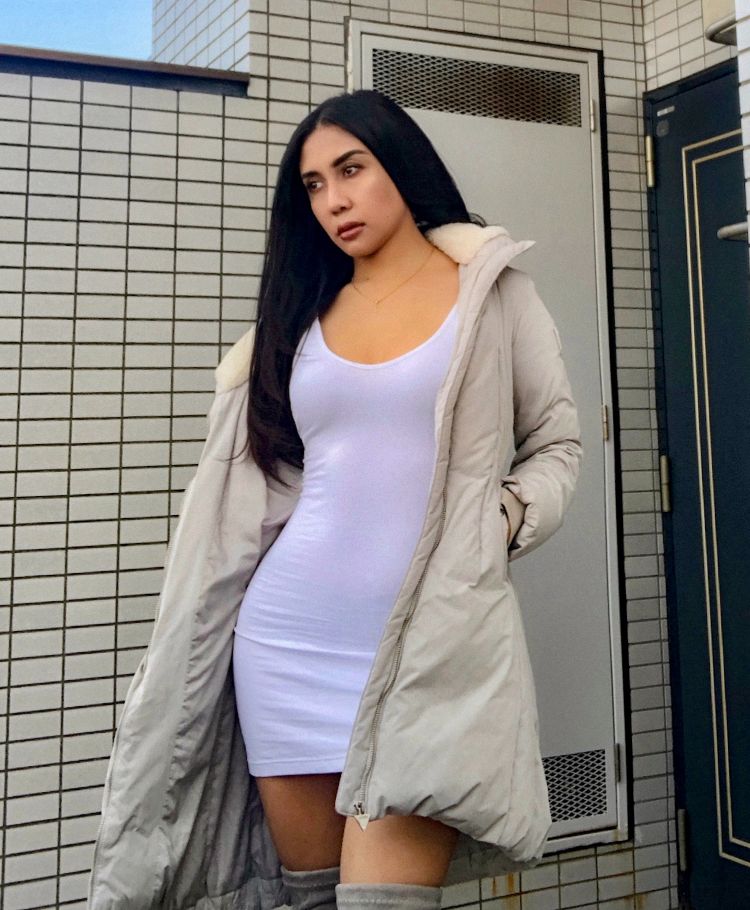 Amalia Kadis is undoubtedly one of the hardest working artists of 2020, and her music has really proven to be one of the few bright spots during these unprecedented times. Based in Tokyo, Japan, the Indonesian-born singer/songwriter started working in the music industry in 2015, and broke-out to produce her own music in 2019. Despite the challenges facing the world this year, Kadis has persevered and worked hard to release 4 singles, and now, her debut album titled I Found You.
The album was set to release late September; however, Kadis moved the release to the start of October (01/10). While fans had to wait a few days longer, the wait was well worth it as the album is absolute fire.
The album features 11 tracks; I Found You, I Know You Do, To The Mars, Crazy About You, Love Me, Sorry Not Sorry, Dry Under The Sun, Goodbye ft. REDD, Sunset, Kau Sesuatu, and a bonus remix of I Found You. Dry Under The Sun, Love Me, Goodbye ft. REDD and Crazy About You are the 4 tracks Kadis has released earlier in 2020, and they sound as fresh as ever.
The new tracks are excellent both in terms of Kadis' vocals and the production quality of the dance beats. There's a diverse offering here that is going to keep you entertained from start to finish.
One of the fan favourites on the album is Kau Sesuatu, which is performed in the artists' native language of Indonesian. The track expertly blends the beats and smooth vocals Kadis is known for, while incorporating her Indonesian heritage. The track shows that while Kadis has come a long way in her career, she is still in touch with her roots.
You can listen to I Found You on Spotify here.
What is Homeowners Insurance, and What Does it Cover? The Property Advocates Explain
Homeowners insurance is a policy that will protect what ends up being the most valuable asset for most people — their home. The Property Advocates explains that this insurance policy protects homeowners in case something unexpected ever happens to their home or property.
While every homeowner's insurance policy will vary slightly, they all work in the same general fashion. It's important to understand what the policy is and what it covers, as it could be essential in providing you with relief for life's unexpected occurrences.
Below is a description of homeowners insurance.
Main Dwelling Coverage
Generally speaking, a homeowners insurance policy will provide you with financial relief to help you repair parts of your home or even replace it altogether in the event that it is damaged. Much like auto insurance provides monetary relief for damage to cars in an accident, homeowners insurance does the same for homes.
Most homeowners insurance policies will cover damage from fire and theft. Sometimes, the policies will also cover damage sustained as a result of mold, roof leaks, water damage, plumbing issues, fencing repair, foundation repair, and more.
The main section of your homeowner's insurance policy is dwelling coverage. This covers the main home as well as anything that is directly attached to it. For instance, a garage that's attached to your main home will be considered part of the dwelling, while a detached garage will not.
The coverage limits for your dwelling will be the highest since it's at the most risk of damage that would be expensive to fix.
Other Coverages
In addition to your main dwelling, most homeowners insurance policies will provide additional coverages, though the policy limits for each and the deductible will likely differ.
Here are some of those additional coverages.
Other Structures
A homeowners insurance policy provides coverage for your entire property, not just your main dwelling. As such, any structure you have on your property that isn't directly connected to your dwelling will fall under the Other Structures section.
This typically includes any detached garage, shed, fence, and potentially an above-ground pool. The overall coverage limits for this are much lower than your dwelling coverage.
Personal Property
Most homeowners insurance policies also provide a certain amount of coverage for personal property that you keep within your home. If this property is either destroyed due to damage to your home or stolen during a theft, this coverage will help you replace the items.
It's important that you check how much standard coverage you're given under your policy and then see if that's enough to cover all your personal property. A lot of people purchase additional personal property insurance for expensive items such as jewelry.
Liability
The Property Advocates say that many homeowners insurance policies also provide liability protection in case someone who doesn't live at your home is injured while they're on your property. If a visitor trips and falls on a warped deck board and is injured, for instance, this liability coverage will help pay for any medical bills that you'd be responsible for.
This coverage can also provide you with financial relief for legal expenses if you incur any while trying to defend yourself in a personal injury lawsuit. You may need higher liability protection limits if you have risky things on your property, such as a pool or a trampoline.
About The Property Advocates
The Property Advocates, P.A. is a full-service Florida insurance law firm specializing in property insurance claims. With offices in Miami and Tampa, The Property Advocates team consists of nearly 14 experienced attorneys with decades of combined experience who are compassionate, knowledgeable, and not afraid to go to trial for their clients. They have a successful track record of resolving complicated property insurance claims and getting their clients the fair compensation they deserve.
Christian Bale's physical transformations for movies – from skinny to huge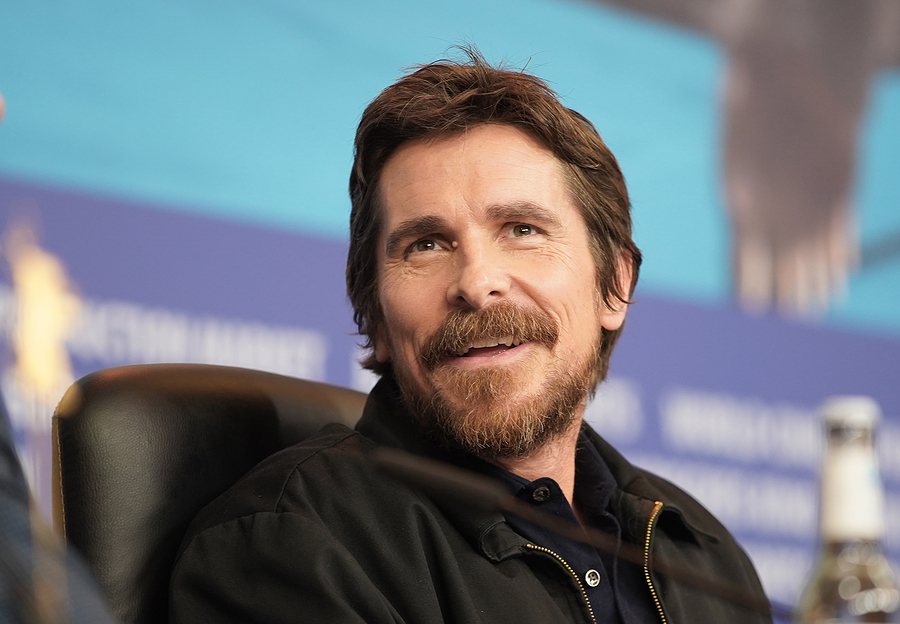 Christian Bale is responsible for some of the most drastic physical transformations shown on the big screen. From very skinny in "The Machinist" to huge playing The Batman in "The Dark Knight", Bale's physicality range knows no bounds. A dedicated actor in his art, Bale commits all the way for his roles and continuously delivers in both his on screen performance as well as his on screen appearance.
These are some of Christian Bale's physical transformations on the big screen.
The Machinist
Four months prior to the production of "The Machinist", Bale started to lose weight for this role. Starting at 180 pounds, Bale dropped an unbelievable 60 pounds to look extremely skinny. His diet during this time included one coffee, an apple and water. He also chain smoked cigarettes and drank whiskey to further lose weight. His dedication is revealed on the screen, with Bale looking scraggly and dangerously skinny.
Batman Begins/The Dark Knight
Bale put on 100 pounds for his role as The Batman, doing so in an unbelievable 6 months from his end of role in "The Machinist". He used a typical workout body part split to focus on different muscle groups on different days. The effect is noticeable, The Batman looking large and intimidating on screen.
American Hustle
This role required Bale to pack on the weight again, but this time not through working out. He ate cheeseburgers, donuts and whatever else he could get his hands on for two months in order to get to 200 pounds, and visibly fatter. The effect is obvious on screen, with Bale sporting a belly and obviously looking much rounder when compared to "The Dark Knight".
Christian Bale is a master of physical transformations, and he commits to his roles. From ridiculously skinny, to ripped and muscled, to fat and overweight, Bale can and will do it for a worthwhile movie role.
Zac Efron's daily routine for his Baywatch body
It's no secret that Zac Efron was a teenage heart throb, but in Baywatch he unveiled a whole other level of fitness. Trained by Patrick Murphy, the famous celebrity fitness trained who has coached the likes of numerous Hollywood A-listers. These include Cameron Diaz, Jason Segel and Alexandra Daddario.
Efron's transformation in Baywatch was phenomenal, and to get that to happen, Murphy had to create workouts that would change overtime, to continue to progressively overload Efron. This was done in order for Efron to never plateau in his muscle gain.
His routine consisted of full body workouts, power and strength training, balance and stability training, lifeguard training, obstacle course training and so much more. Rep schemes, lifting styles and set schemes were all thrown at Efron but changed up continuously on the daily. With an impressive workout ethic, Efron managed to get through this all and become shredded for his role.
Furthermore, Efron followed an eating plan (diet is everything) to go with his fitness routine. He needed a diet that would fuel his body consistently with such hard workouts being completed. In order for this to occur, a highly nutritious diet is required. A few examples from his diet include brown rice meals, quinoa, fresh fruits and vegetables, complex carbs and lean sources of protein. Majority of the time Efron would follow this diet, however he would allow himself 3 cheat meals a month. It is important to have some cheat meals as continuously following a rigorous diet and workout routine can lower your morale without sometimes giving in to allow yourself to enjoy food you crave.  This could be used as a reward system, and is crucial to many people's fitness success.
Efron got ripped for his role in Baywatch through a very rigorous exercise routine which was constantly being switched up, as well as a dedicated, highly nutritious diet.