Debut album by Amalia Kadis delights her eager and rapidly growing fanbase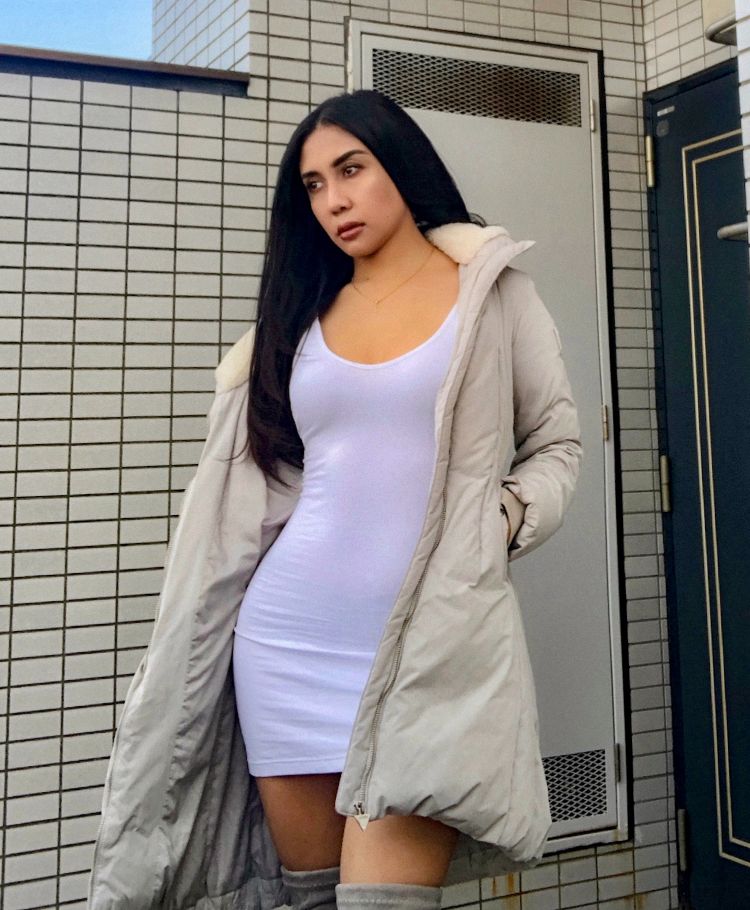 Amalia Kadis is undoubtedly one of the hardest working artists of 2020, and her music has really proven to be one of the few bright spots during these unprecedented times. Based in Tokyo, Japan, the Indonesian-born singer/songwriter started working in the music industry in 2015, and broke-out to produce her own music in 2019. Despite the challenges facing the world this year, Kadis has persevered and worked hard to release 4 singles, and now, her debut album titled I Found You.
The album was set to release late September; however, Kadis moved the release to the start of October (01/10). While fans had to wait a few days longer, the wait was well worth it as the album is absolute fire.
The album features 11 tracks; I Found You, I Know You Do, To The Mars, Crazy About You, Love Me, Sorry Not Sorry, Dry Under The Sun, Goodbye ft. REDD, Sunset, Kau Sesuatu, and a bonus remix of I Found You. Dry Under The Sun, Love Me, Goodbye ft. REDD and Crazy About You are the 4 tracks Kadis has released earlier in 2020, and they sound as fresh as ever.
The new tracks are excellent both in terms of Kadis' vocals and the production quality of the dance beats. There's a diverse offering here that is going to keep you entertained from start to finish.
One of the fan favourites on the album is Kau Sesuatu, which is performed in the artists' native language of Indonesian. The track expertly blends the beats and smooth vocals Kadis is known for, while incorporating her Indonesian heritage. The track shows that while Kadis has come a long way in her career, she is still in touch with her roots.
You can listen to I Found You on Spotify here.
How Dwayne 'The Rock' Johnson builds and maintains muscle
The Rock has been a staple in many action movies on the big screen for some time now, as well as being a wrestling superstar. And usually within these roles, he plays the big bad looking guy, and we mean really big. The Hollywood heavyweight seems to have an impossible physique that exudes masculinity. But with the busy schedule of a movie star, how does he manage to build then maintain a physique like that?
Here is how Dwayne 'The Rock' Johnson builds and maintains muscle.
Always look to progress
Johnson believes in progressive overload, which is to do with continually pushing your body to new heights once workouts get easy. You should be careful as you can injure yourself if you up it too quickly, however this is the way to ensure you progress.
It is important to listen to your body
The way your body responds to things is the only thing you should listen to. If you are trying a new workout, you must see how your body reacts to it. If it reacts well and you get good gains, then continue to follow it. If not, maybe it's not the workout routine for you. More so, if your body is telling you that there is pain, then usually it is not a good thing. Pushing through joint or muscle pain (not the good kind!) can leave you with injuries that can persist for a long time.
Go hard in the gym
When in the gym, really give everything you've got. All your frustrations can be let out in the gym, and giving it your all also ensures that you'll get a good workout and the most out of it.
Dwayne 'The Rock' Johnson has an impressive physique, which he says can be achieved naturally with a dedicated diet and a dedicated workout routine.
Gordon Ramsay and his fitness routine as a celebrity chef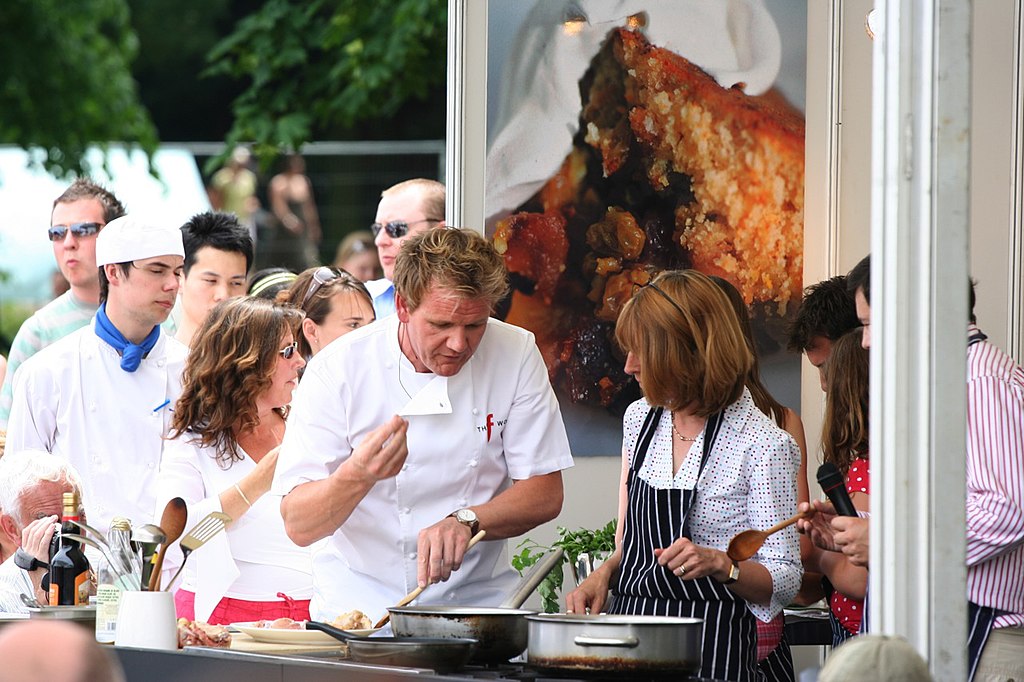 A chef is usually pictured as being overweight, due to the nature of the job. Having to constantly taste food to understand it, can't be good for your health. But with celebrity chef Gordon Ramsay, it doesn't show at all. This thanks to a fitness routine and healthy diet. Ramsay lost an incredible 50lbs, and he looks better than ever. His routine consists more of endurance training rather than lifting heavy weights, and he routinely trains with cycling when he's travelling. If he's not travelling, he makes sure to get his workouts in at his home gym (working out with Will Usher, former army captain and member of the Royal Protection Squad!).
"The more I train, the more normal I am, the more I feel that I'm still unchanged" said Ramsay in regards to his diet and training routine, which he believes keeps him feeling young and healthy.
Moreover, Gordon came out with a new cookbook called "Gordon Ramsay's Ultimate Food: Mouth-Watering Recipes to Fuel You for Life", which is full of healthy meals for the fitness enthusiast.
Gordon doesn't follow a specific diet or have a dietician, but he swears by certain rules for his eating habits. One of these is cutting down on dairy, which he believes makes you feel sluggish. Almond milk is his replacement, which mixes in with a smoothie consisting of berries yoghurt. He also believes in drinking a couple glasses of water before you eat a meal, which he says doesn't fill you up but it does stop you from eating excessively.
It's plain to see that Gordon Ramsay is in great shape, and it is evident in his body even at his age of 53. It is important to take care of your health, even if you are a celebrity chef who can create delicious meals at any time.
Daily habits of Mark Wahlberg to use in your own life
Mark Wahlberg is commonly on the big screens, and is obviously a healthy and fit guy just by looking at him. So it comes as no surprise that he has a rigorous daily routine and habits that keep him scheduled, disciplined and in shape.
It also helps him deal with his busy lifestyle as a movie star, producer and model.
Here are some of the daily habits Mark Wahlberg has that you could use to benefit your own life.
Early morning workouts
It's obvious that Mark Wahlberg works out, but how about a 5am workout?
Wahlberg rises early at 4am to start his day with a scheduled breakfast, then a 5am workout. After training intensely at the gym, he's drinking a shake at 6:30, then dropping the kids to school at 7:30 and eating at the same time. He says by 9am, he's been to church and eaten again.
Discipline is everything
This isn't surprising either, considering how disciplined he would have to be to continue his above schedule every morning. For Wahlberg, the discipline in his fitness, career and faith is how he keeps his life together. He continually strives for more and more, and he believes since he started acting he is much more disciplined, in contrast to when he was doing music.
He is always hustling
Wahlberg is always working towards the next big thing, and following his mantra of hustle harder. This started from his past when he was hustling in the music industry, to going in front of the camera and hustling within the movie industry where he enjoys his success of today.
Mark Wahlberg is a very disciplined person who follows habits almost religiously to do with fitness, faith and career. He believes it's this discipline and drive that has made and kept him successful.