How Donald J. Trump became the president of the US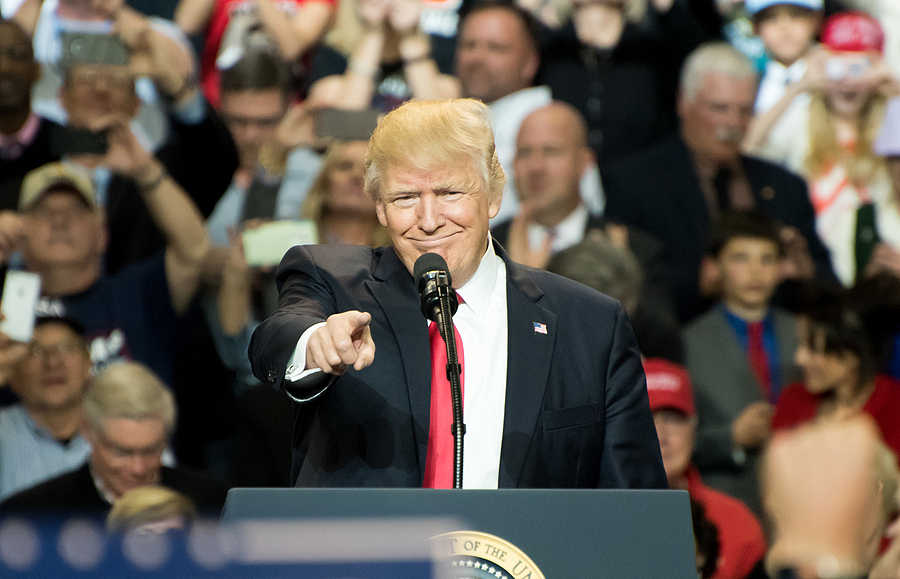 Donald Trump is a definition of where money and a catchy campaign slogan can get you in America. He set the standard for business and entrepreneurial spirit, as a former real estate mogul, and went into politics of his own accord.
For anyone to win their first bid for the White House with no prior political experience is remarkable, and a nod to his determination and work ethic.
Trump announced his candidacy in 2015, and accepted the Republican nomination for president. In 2016, he defeated 17 others in the Republican primaries and went on for the presidential bid.
He ended up winning through the electoral college in a landslide victory, winning over 2,800 counties in the country and receiving 62 million votes.
This was achieved in part by campaigning through areas in which Republicans are usually not the majority vote. These included Michigan, Flint, Cleveland and Hispanic churches throughout Florida. His main campaign slogan was "Make America Great Again", and he campaigned for the financial and economic empowerment of all Americans.
His main pushes were for a reformed tax code, better trade deals and improved regulatory environment.
There are many reasons as to how Trump won, with the vote mostly balanced at one point. There were issues raised on the opposition's part (Hilary Clinton), including the leak of emails showing that she used a private email account rather than the one provided to her, as well as links to Wall Street campaigns and donations in the past. This ultimately made her untrustworthy in the eyes of many Americans, enough for them not to vote for her and instead vote for Donald Trump. As a result, Trump ended up winning the 2016 presidential race, and is currently the 45th serving president of the United States.
Hilary Clinton's career and her bid for the White House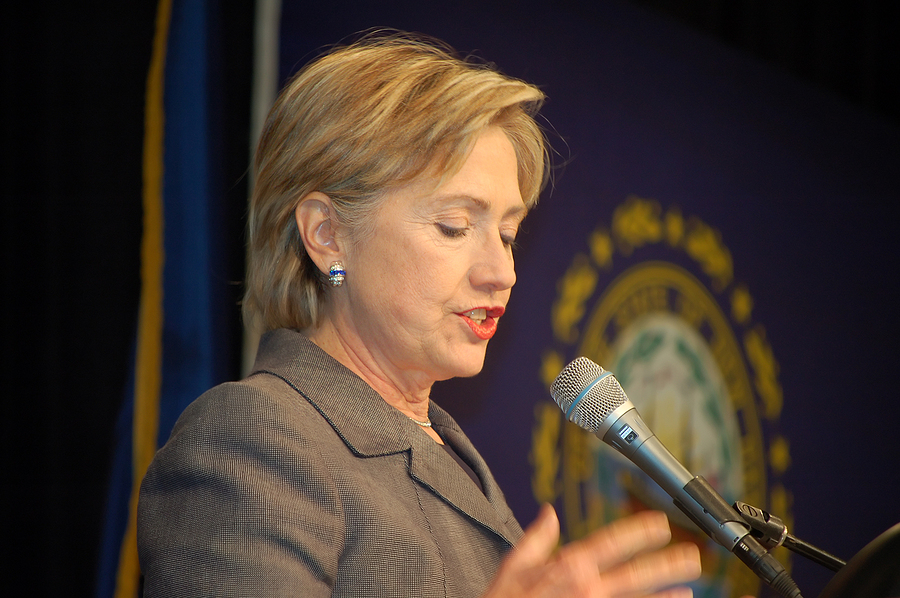 Hilary Rodham Clinton is a well-known politician who served as a US senator (from 2001 to 2009) and secretary of the state (from 2009 to 2013). She also served as first lady (from 1993 to 2001) during her husband's administration, Bill Clinton, the 42nd president of the United States.
Growing up in Park Ridge, Illinois, she was born into a family with an emphasis on hard work high academic standards. As a student leader at her school, she became involved in youth programs and originally adhered to the Republic Party, as her parents did. When she was admitted to Wellesley College, her political stance changed as she was influenced by the assassinations of Robert F. Kennedy, Martin Luther King Jr and Malcolm X.
She became a lawyer, graduating from Yale Law School, participating in the Watergate inquiry into Richard Nixon. She moved to Arkansas where she became a partner at Rose Law Firm. Her husband Bill Clinton was elected as governor in 1978.
During her husband's presidency, she was active in the administration, setting up her own office in the West Wing.
In 2001, she was sworn into office as a senator, and continued to push health care reform and was an advocate for children.
Following her acting of secretary of state under the Obama administration, she entered the presidential race in 2016.
Her political opponent Donald Trump made the race a fierce one, being one of the most controversial presidential races in the history of the US.
She ultimately lost her presidential bid, winning the popular vote but losing the electoral college.
Hilary Clinton is a long experienced politician serving as first lady, senator and secretary of the state. She tried but did not succeed to secure the White House in the 2016 presidential race.
Donald Trump: From billionaire to the 45th president of the US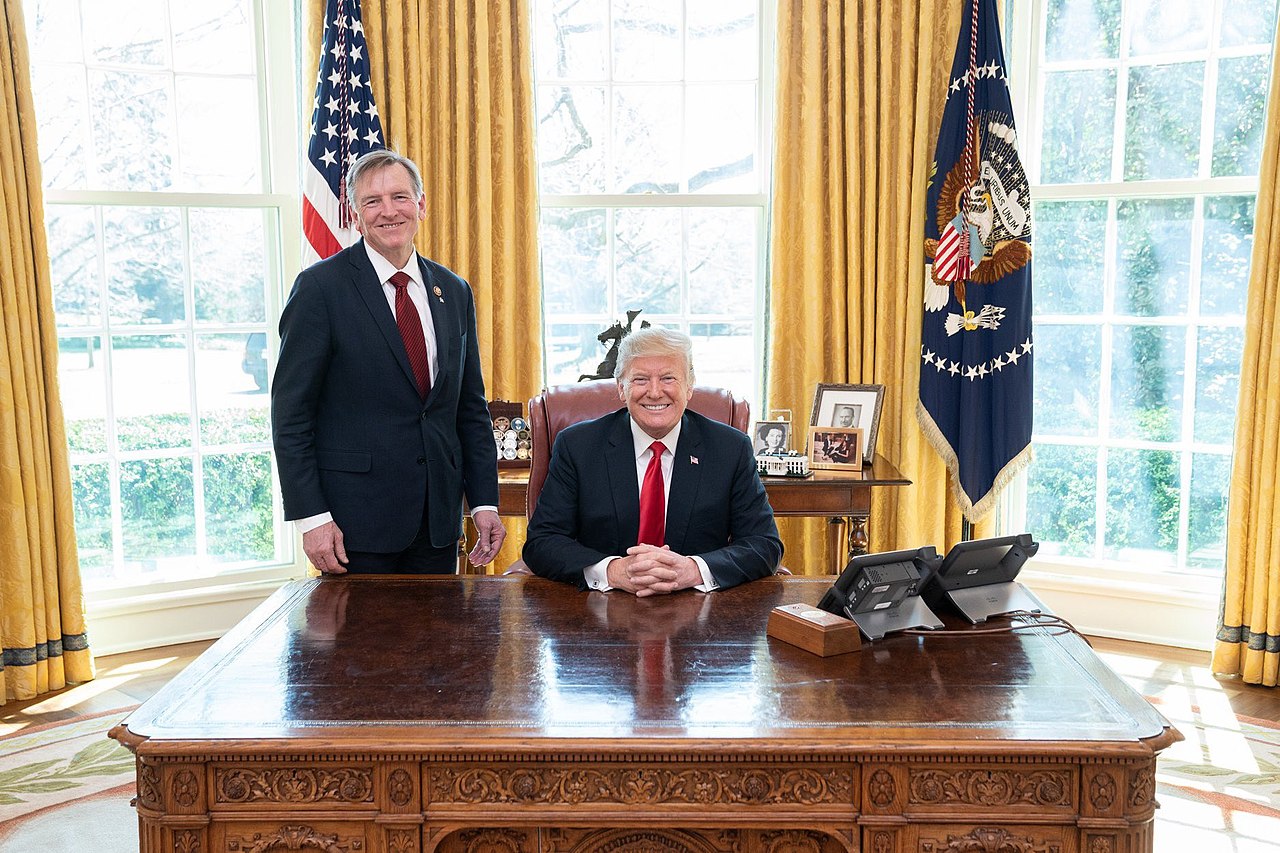 Donald Trump is a name that is heard in almost every news outlet daily, and is often marred with controversy and outrage. Most considered his presidency a long shot, something that would be around as a joke but ultimately wouldn't amount to anything. But Trump defied the odds and beat many more Republicans for the primary race, before taking it to the next step and winning the presidential election.
Trump was born into the family of real estate tycoon Fred Trump.
Trump got into real estate with a loan of $1 million dollars, helping to manage his father's extensive portfolio through the New York City boroughs.
He went on to build Trump Tower and the Grand Hyatt. In 2003 he debuted his TV show The Apprentice, in which contestants compete for a management job within his organization.
In July 2015, Trump announced his entrance into the race for the White House.
His campaign was run on controversial promises including to build a wall between the US and Mexico, and make Mexico pay for it, as well as a Muslim travel ban.
Furthermore, his campaign had numerous controversies emerge from it, including a recording of him making derogatory remarks about women and claims from notable figures that he was not fit for office.
He won the presidential election against political opponent Hilary Clinton, stunning the nation.
He made history, as he is the first US president to have never served in the military, as well as never having held an elected office.
Trump became the 45th president of America in November, 2016.
Donald Trump's life is that of a real estate mogul who decided to go into politics with radical views which would ultimately bring him into the White House.
Barack Obama: From Harvard student to president of America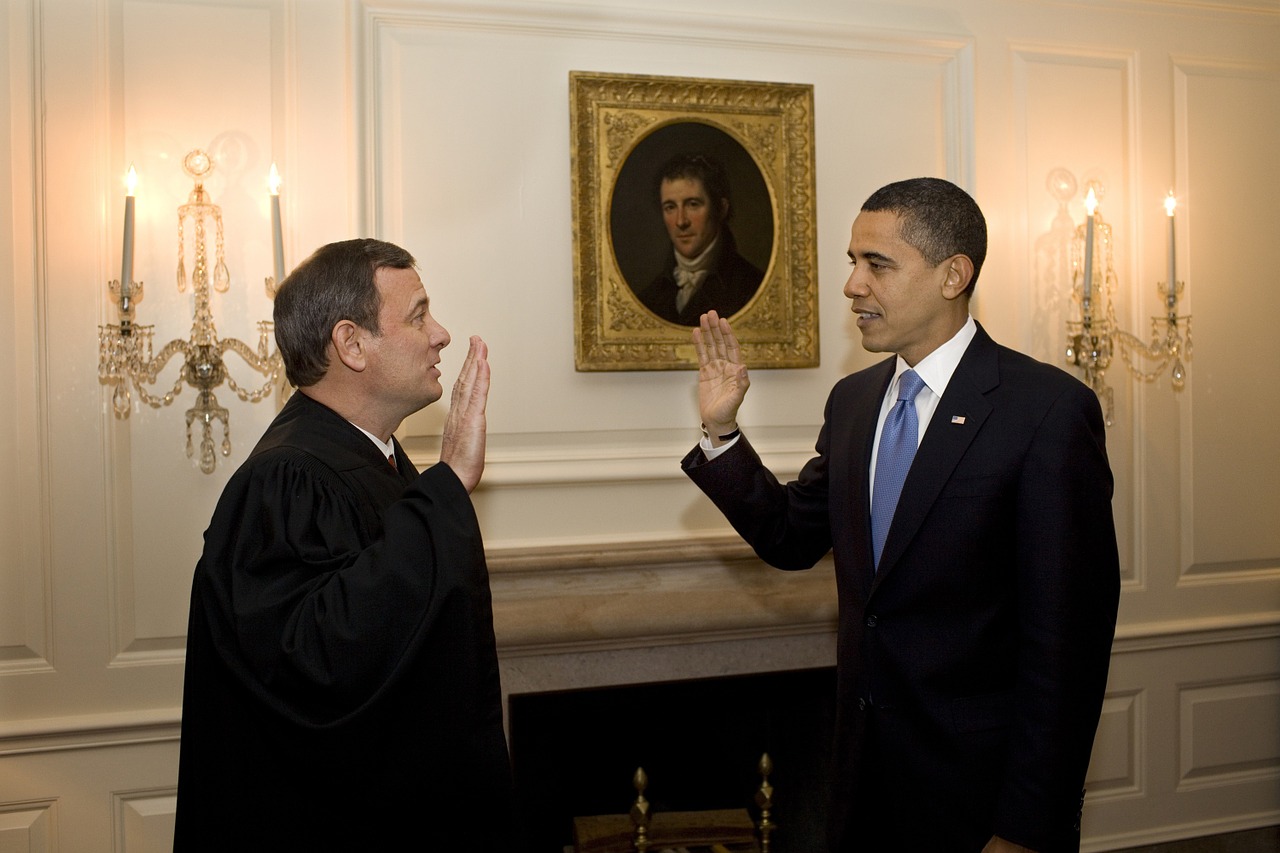 Barack Hussein Obama was the 44th president of the United States, and had the majority of America on his side. He was the first African-American commander in chief, and served two terms from 2008 to 2012. Born in Honolulu, Hawaii, and studied at Punahou Academy. He excelled in basketball, before graduating with honours in 1979. Being only one of three black students in the school, he became conscious of racism within America.
He graduated Magna Cum Laude from Harvard Law in 1991.
Obama would practice law with firm Miner, Barnhill and Galland as a civil rights lawyer, occasionally teaching at the University of Chicago Law School.
Obama's advocacy work led him to run in politics as a Democrat in the Illinois State Senate. He worked with Republicans and Democrats to draft legislation on ethics, expanding health care services and childhood education programs for the poor.
After the 9/11 attacks, Obama was early in voicing his opposition to going to war in Iraq.
Obama announced his candidacy for president in 2007, and defeated Republican John McCain for the presidency. 100 days from his Inauguration day, he received the Nobel Peace Prize in 2009 for his efforts. He passed a $787 billion stimulus bill to stimulate short-term economic growth, and proposed new regulations for Wall Street. Further, he cut taxes for working class families and overhauled America's foreign policy. He opened dialogues with Europe, Russia and China and set an August 2010 date for withdrawal of nearly all troops from Iraq. He also ordered the closing of Guantanamo Bay and signed an executive order banning the use of excessive interrogation techniques.
Obama won a second four-year term in the 2012 election.
He went on to call the nation to action on issues to do with climate change, marriage equality and health care.
Barack Obama started from humble beginnings, before rising up the ranks to become the 44th president of America.