5 different functionalities of virtual phone systems that are valuable for businesses
A virtual phone system comes in the form of a singular platform which combines the functionalities of traditional phone systems into one, allowing users to have access to them whilst also being able to use additional features. Virtual phone systems make it easy for a business and its employees to be able to communicate with each other in an efficient way, while also being able to communicate with clients and customers at the same time. They are also able to access helpful features such as transferring calls, holding calls with music, having automated messages set up and having an instant chat feature. All of these features are beneficial to any business which is customer facing, and any business in general. This is because it is essential for any employees to be able to communicate with each other and across departments, in order to share real time data and information. A virtual phone system makes this possible, and as such they should be treated as an essential asset for any business.
If you are a business and still using traditional phone systems, then you are definitely behind on the times. You should be considering moving to a virtual phone system if you are reading this article.
Here are some of the different functionalities that virtual phone systems can bring to businesses which make them valuable.
Daytime and after hours greetings and automated messages
Daytime and after hours greetings and automated messages are a great feature of virtual phone systems. This can be argued to be one of the most important aspects of the virtual phone system. Day and night greetings ensure that your business will never miss out on any calls and ensures customers will get the service that they want. If a customer calls after business hours, then it looks much more professional for an automated message to let them know or refer them to a bot which will help with their enquiries. This is such a simple functionality, but it is so effective in its purpose. It makes such a big difference to have an automated message, regardless of whether the business is within or out of hours. Some of these virtual phone systems can even handle multiple callers at once, which makes staffing easier as you do not need to hire as many staff to handle the same amount of work. Regardless of the situation, you will never miss an opportunity when it comes to answering customer calls.
Call redirection
Call redirection is important for any business, especially one that will need to be able to face customers and clients. Customers will often call to enquire about topics that may concern other departments, and as such, they will need to be transferred. Being transferred using traditional phone systems means you will need to remember individual extension numbers, and because of this it can be difficult to do within a large corporation. As such, a virtual phone system can be used to differentiate users and contact them, while being able to transfer calls and add people to calls. This also makes its easy to have meetings with clients where multiple callers are on one line, rather than using multiple different platforms.
Call recording
Analytics and reporting is one of the most important things to do in any business in the modern age. Big data reigns supreme over the business world, and as such, it is important for any business to be recording, analyzing and reporting on any and all data. For that reason, you should be recording your calls and the data associated with it, such as how many calls you do, how many your receive, how many people call back as a conversion and so on. This data can then be analyzed and reported on in order for the marketing team to be able to make strategic decisions based on this data that will then bring in more clients or customers.
Increased communication
Increased communication is a key benefit of having virtual phone systems within your business operation. Increased communication is the crucial aspect for any customer facing business and having virtual phone systems is the way to go when it comes to increasing communication. Being able to make outgoing calls is important and being able to receive them whilst also adding people and transferring calls is also equally important. A customer facing business will do a lot of this, and as such, a virtual phone system can help. They can add features which can help users to be able to call and message between departments, as well as share data that is needed for decision making. Many businesses have the issue of 'data silos', where departments do not communicate with each other enough, resulting in silos where data is not transmitted enough, and poor decisions are being made. This is because there is no real time communication between departments, and they do not know what is going on with each other.
Decreased costs
Decreased costs are a big part of why people use virtual phone systems. Traditional phone systems involve using new hardware and installing it into a building for users to access. This means you have to buy new hardware and pay someone to install it into a building with wiring and such. As the business grows, so does the need to do this over and over. With virtual phone systems, you cans imply just buy the software, then install it onto existing hardware devices. It is usable on a variety of different types of devices, and any user who wants to access it can do so by accessing the software. Accounts just need to be bought by the business, which is usually priced into tiers. Tiers determine how many users can access the software and what functionality may be required. As a result, smaller businesses can opt for lower tiers and only pay for what they actually need, whereas bigger corporations can opt for the higher tiers to access more user space and increased functionality. Decreased costs is something that every business is trying to achieve, as it means that they can use their income for a variety of other reasons, including an increased profit. With virtual phone systems, they are cutting out the costs of buying hardware and installing it into a system and are there decreasing costs significantly in the long run.
Scalable for business
A business must be scalable, especially in the beginning stages. In the early stages of development, a business will experience a large movement of growth if it is successful. As such, a business must be scalable according to the growth. With traditional phone systems, scalability is hard to do and expensive as it means you need to buy new phones and pays someone to wire them in and install them. With virtual phone systems, you are able to just add more users, and they can then access the software.
In summary, virtual phone systems are perfect for any business, but especially those which are customer facing. They have many benefits and functionalities that come with them that make them ideal for these situations, and should be heavily considered.
Uber: the startup that changed how people move around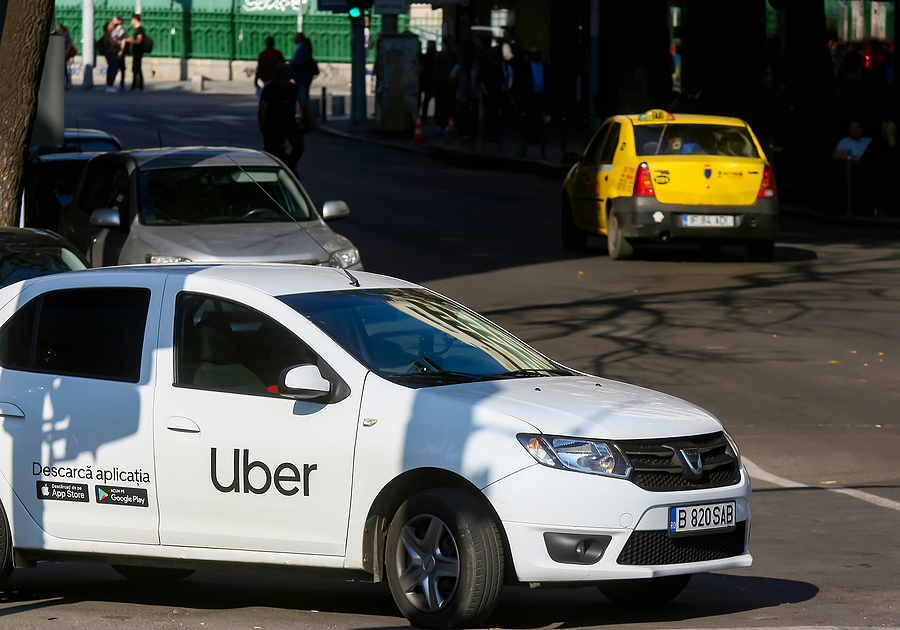 Uber is an app that is globally recognized and used by millions. It provided an alternative to using expensive taxis, and provided high service for customers. Furthermore, it provided jobs for those looking for extra cash or wanting to try something different. Uber spawned a variety of similar but different ride sharing apps, and essentially created a whole new industry. From Uber came Uber Eats, Menulog and so on. But how did it all get started, before all of this?
It started when Garrett Camp and Travis Kalanick were in Paris and unable to find a cab. When Camp returned to San Francisco, he was fixated on the idea of a ride sharing app and subsequently bought UberCab.com. Camp was the CEO of StumbleUpon (bought out by Ebay for $75 million) and started working on Uber as a side project. Camp persuaded Kalanick to join in on the project. Uber was tested in New York using 3 cars, then officially launched in San Francisco. The ease of access to a ride share gave the app much popularity, using GPS to locate the car and rider then charging the rider.
The company received $1.25 million in funding from First Round Capital.
In 2011, Uber raised $11 million in its Series A round of funding, allowing to expand into New York, Boston, Seattle, Chicago and Washington DC.
The company broadened in 2012 by introducing UberX, provided less expensive hybrid cars in contrast to expensive black car services.
The story of Uber is one of a startup success built on a demand, being ride sharing. Many people were not happy with prices and the service within the Taxi industry, and Uber filled that need for them, ultimately bringing them recognition and large success globally.
Tips from Jeff Bezos for startups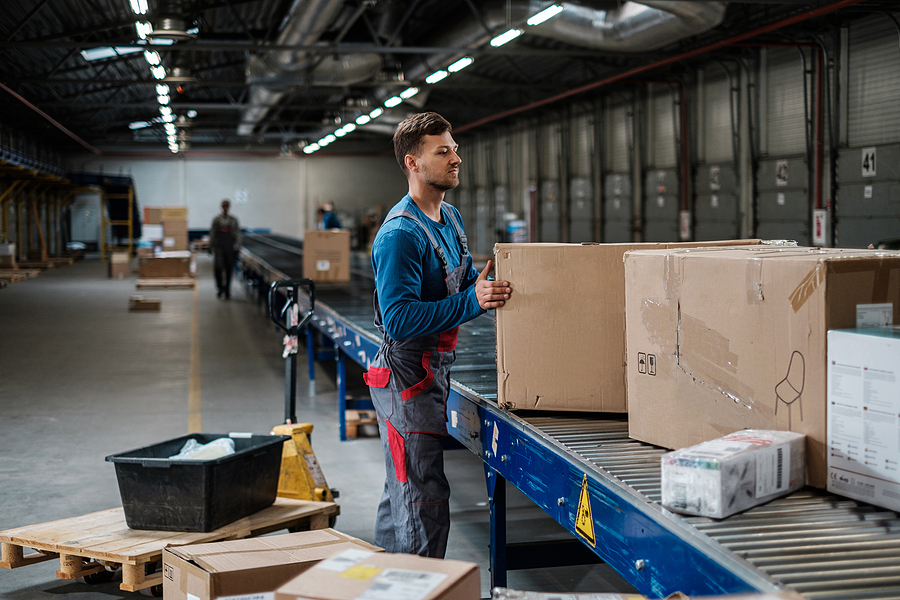 Jeff Bezos has always treated his business giant Amazon as a startup. His famous mantra of "It remains Day 1" shows that he continually demonstrates that his company should always be treated like it's just starting up. Amazon now has over 560,000 employees, and over 100 million members with Amazon Prime, and yet is still treated as a startup. Bezos started Amazon in a garage as a book selling platform, before turning it into a store to sell 'everything'.
Amazon found success almost immediately, and has grown into a business giant making Bezos the richest man in the world.
These are some tips from Bezos for startups.
Set high standards
Bezos holds the belief that high standards must be taught and maintained in a startup. If a company will operate with low standards, new employees that come on board will operate at the same level of standards. Keep the standards high, and they will strive for that high standard in their work. It's also important to identify employees weaknesses, and aim for them to improve these.
How Michael Dell built a startup into a technological empire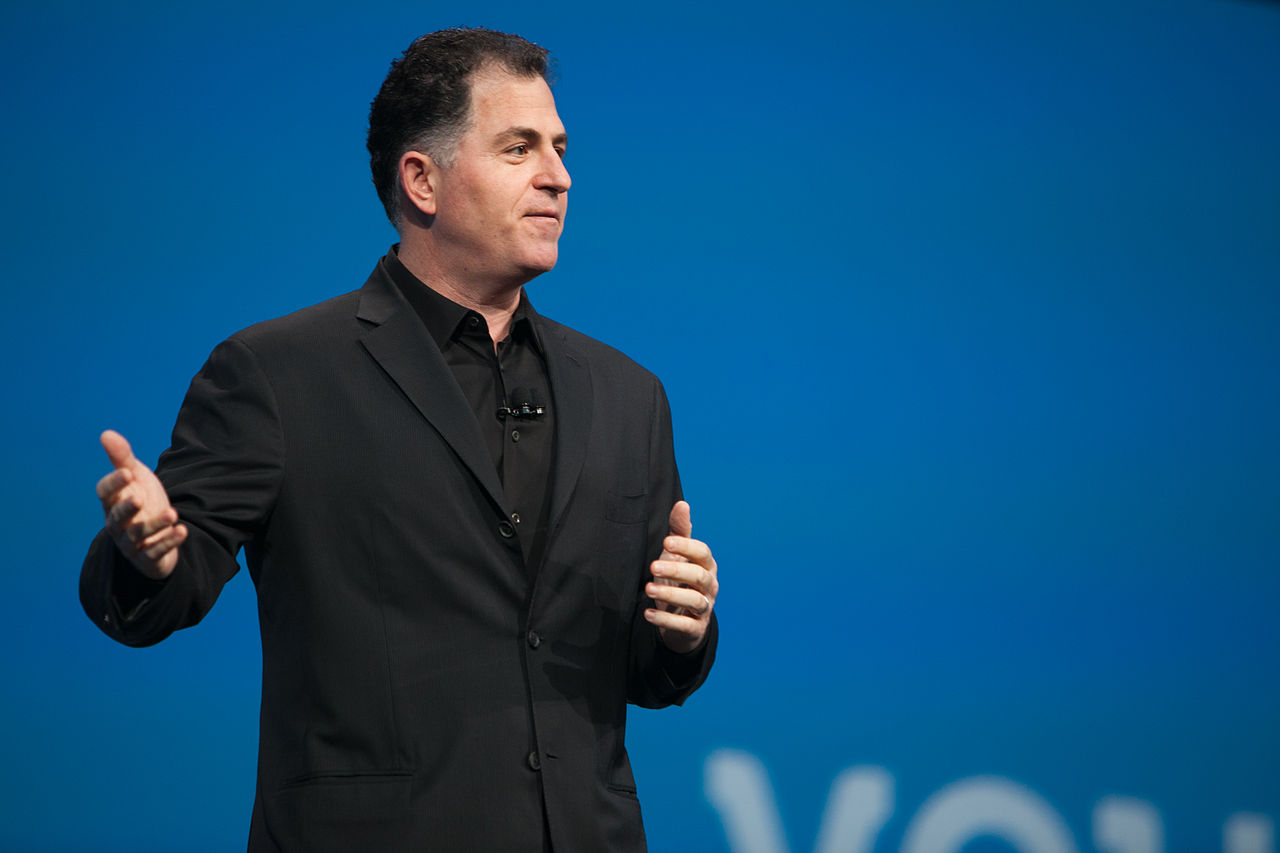 Michael Dell is the CEO of the company of the same name, Dell Technologies. His story of building a startup into a technological empire is a common one among tech moguls, and through business ideas, focus and a vision, he built one of the biggest tech companies to grace the planet.
Dell started his business out of his dorm room whilst attending the University of Texas in Austin. With a $1000 investment from his parents, Dell had sold computers for a combined value of $80,000. By age 19, he left college in order to pursue his computer business, which ended up going public by 1988.
His business philosophy in this time was to gain market share by reducing delivery times, cutting down on costs and providing the customer with a high level of customer service. Hiring experienced executives to act as personal mentors as well as to fill in job roles within the company, he aimed to emphasize sales outside of retail outlets.
By 1992, Dell entered the Fortune 500 list, with Dell being the youngest CEO of a firm to achieve this.
In 2016, Dell oversaw what is considered the largest tech acquisition deal at the time, in which Dell acquired EMC, a computer-storage corporation, for around $67 billion. As a result, the public parent company Dell Technologies was formed, with Dell heading the company as CEO.
Michael Dell was able to build a technological empire by running his business initially out of his dorm room. Through business strategies and a philosophy focusing on the reduction of costs, high level of customer service and reduced delivery time, he was able to increase the company's market share, to the point where the company grew in size and success.
Dell's success continues to this day, and is a current billionaire.