Advantages of Project Management System to Enhance Work Productivity
The best businesses are the ones that have an organized and coordinated structure, making sure tasks are done to the minute and done with ease. For those needing a proper filing organizational tool could benefit with a project management system which works to keep your company's operations smooth sailing. These advantages include improving staff repour, management of administrative duties, enhancing communication in the workplace, and ultimately achieving a good workflow for employees to follow. With all these benefits included, a project management system is the perfect solution for all your organizational needs. Today, we will dive further into these four advantages to prove why a project management system will improve the productivity at your workplace.
Why Should You Join A Project Management System?
Improve Staff Relationships
Relationships are highly important for good morale, and this is the case when it comes to your line of work. From linking to other staff members, this will improve job satisfaction and morale, keeping your workers happy and motivated to do their job. A project management system connects people from different department due to their all-encompassing messaging function, which works to keep each other up to date and having social interaction. This in turn makes employees feel recognized and apart of the team, improving their work productivity and overall, increasing the chances of success for your business.
Simple Management
Coordination is important when it comes to following deadlines and working on a schedule. A project management system is the perfect solution for businesses working on multiple projects, keeping your tasks done as easy as 1,2, and 3. They allow all your filing and administrative tasks to be done in the one space, without worry about not having to use a variety of programs just to do this. It's all there! This improves your work pace, decreasing delay times that come with looking for files across a variety of places. You can feel at ease knowing business is in order.
No Communication Gaps
All talk and no action. This won't be an issue with a project management systems as they work to connect and keep in touch with staff across various departments. With this software, you wont have to worry about any miscommunication, clarifying with your coworker within minutes, decreasing the amount of wait time that would normally occur in the office. This way, you get speak instantaneously whether you are on the phone, through messages, or on a video call, allowing you to choose how to keep in touch. You'll be able to get to the point, leading you to quickly finish the task at hand right away.
Enhanced Work Flow
Productivity levels will increase with the help of a project management system, allowing you to get the job done without the wait time. With it's range of features and simplicity, you won't have to worry about not meeting deadlines as they will be done quicker than without the system. Forget having to use a dozen filing systems and programs, as the project management system has it all covered.
Ways To Prevent Robberies In Your Pharmacy
Crime targeting pharmacies are unfortunately relatively prevalent. This is largely due to the fact that many pharmacies carry prescription drugs in their backroom, which makes them a target for criminals. Criminals could target pharmacies for financial gain, as they are able to sell the medications they take. It could also be motivated for personal gratification, as they could use the prescription medications themselves. Regardless, it is established that pharmacies are definitely a target for crime. In the modern age, many more techniques and products have been developed to help prevent robberies from occurring, or to stop criminals from achieving their goal. These can be deployed to locations where there are high crime rates, and prevent these things from happening. They can also be used to deter criminals from even attempting a robbery, due to how difficult it would make their job. Pharmacy robbery rates have increased in recent years, and measure should be taken by any pharmacy to help prevent crime from occurring.
Have a duress button installed
A duress button is exactly what it sounds like. A button installed that can be pressed in the event of a robbery. A duress button will call the authorities when pressed and let them know when a robbery is occurring, as well as send out the location of the pharmacy. This can lead to the authorities being able to get to the location to stop the robbery while it is occurring. In many robberies, the criminals will demand the medication they want and wait while the staff retrieve it. This gives enough time for the authorities to converge on the location while the staff retrieve the medication. Therefore, a duress button is necessary to stop crime from occurring and to catch the criminals in the act. This is considered a detective protocol in security.
Install cameras
Cameras act as both a preventative and detective protocol in security. First of all, if criminals see there are a lot of cameras installed, it will deter them from trying to rob the place in the first place. Cameras increase the chance of being caught, as they will be on video for the authorities to look through. It acts as a detective control as when the crime is occurring, they will be recorded, and this video can be analysed to determine who the criminals are. All of this the criminals know, and it will make them think twice about robbing the pharmacy. On a side note, if they wanted to block out the cameras, it would take them more time, giving authorities time to get to the location and stop them.
Have a security guard
According to Canadian Pharmacy this may seem like an extreme measure, but for pharmacies in an area with a high crime rate, this is a necessity. A security guard will deter criminals from attempting to rob the store. They act as a person who is willing to use force to stop the robbery, which can cause criminals. Most criminals would want a robbery without any issues, easy and quick. A security guard places a serious issue in their plan, and can be used to stop the robbery. With a good enough security guard, the criminals will not try or they will be stopped.
Overall, pharmacies are definitely targets for criminals due to the medications they hold which hold value. As such, measures should be taken in order to stop crime from happening in the first place, or stop them when they are taking place. The measures above should be enough to protect a pharmacy, but common sense should also be exercised in the event of a robbery.
Tips for Becoming a Pharmacist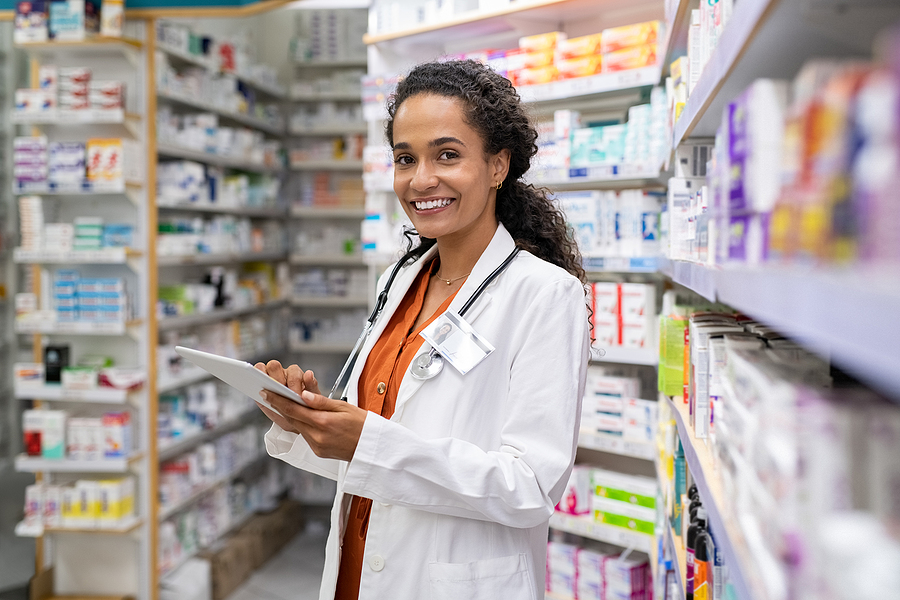 When it comes to finding out what you want to do for a living, there is no set timeline! All you really need is a sense of passion or interest and the required education or certifications that the position needs. In all honesty, not many people set out to become a pharmacist – that is a decision that is honed and earned over time. But it is an incredibly rewarding position with so much to offer!
Think about it – without pharmacists, we would be hard pressed to find our prescription medication, vaccination and flu shots, and more! So, if you are thinking of becoming a pharmacist, here are some tips you should know!
Get the proper education
Of course, becoming a pharmacist is easier said than done! It requires a good deal of education and certification, which makes sense when you consider that handling medication and doling out flu shots requires a lot of experience. You need at least two years of a college education, followed by a doctoral program that will help you to gain real-world experience in the profession.
After you earn a Doctor of Pharmacy degree, you are ready to do anything! This tip may seem obvious, but it is incredibly essential to have the proper education and experience in order to consider the profession.
Redefine what working as a pharmacist means
In addition to preparing with the proper education, you should imagine and redefine for your own experiences what working as a pharmacist will mean. Do you want to work in a chain pharmacy, usually attached to a bigger store? Would you prefer doing pharmaceutical research or consultations? You get to decide, but it is a decision that should be made sooner rather than later.
Many don't consider just how many options a pharmacy career presents, but it's true! You can even work online selling medicine from a reputable online pharmacy such as Canada Drugs. Once you define what direction your career is heading, it will all fall into place.
Don't forget to fit in practical experience!
It can be easy to focus on the here and now, including your education and efforts to jumpstart your career. However, you need to be sure to gain practical and on the job experience – otherwise it will be hard to get officially hired anywhere. This means that you will most likely be required to complete a pharmacy internship or apprenticeship program. These experiences will allow you to be prepared for the real-world demands of being a pharmacist.
In addition, your job as a pharmacist may require you to provide vaccinations. This is typically dependent on the pharmaceutical career that you choose. However, this would mean you would also need to pass a specific certification and license program. Keep this in mind as you plan for your future!
Become a Pharmacist for a Fun and Successful Career!
If you want a career that is mentally stimulating, allows you to connect with other people, and focuses on the world of healthcare, pharmacy is perfect for you! It may seem tough, with lots of exams, studying, and important certifications to earn. However, it will all be worth it in the end when you are able to help others heal through the power of medicine.
Many people imagine a job as a pharmacist to include nothing but filling prescriptions and dealing with customers. In actuality, it is an incredibly rewarding career with a wide variety of opportunities for you to explore! These tips will help you begin your journey, and with any luck you will be a successful pharmacist in no time at all. Good luck!
4 Questions You Might Have For a Pharmacist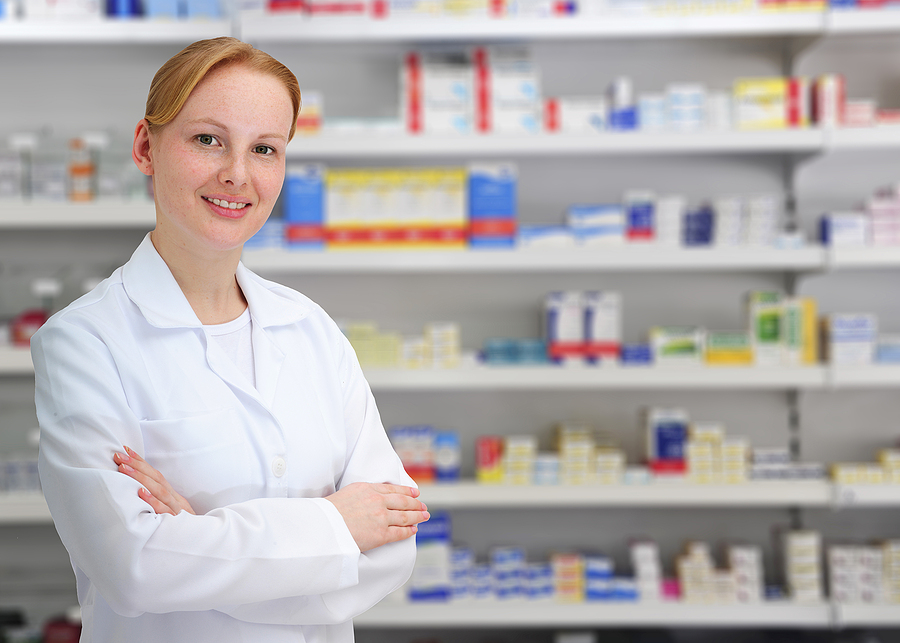 People often overlook pharmacists and all of the professional advice they have to offer. When all you need to do is go get a prescription filled or pick up some new medication, why stop to wait around and ask questions? In reality, pharmacists are professionals in the healthcare industry who can help with a variety of ailments and offer up their personal recommendations.
That is why we are offering up some questions you might have for your local pharmacist but have never thought to ask! In addition, there may be some questions you are unaware of or feel embarrassed to ask. Instead of simply Googling them, give your pharmacist a chance! Most will be incredibly happy to help. Here are the top 4 questions that you just might have for a pharmacist!
Do pharmacists really impact our overall health?
Without a doubt, the answer to this question is yes! The chances are extremely high that everyone will need access to prescription and over the counter drugs at some point in their life – most likely multiple times! This means that pharmacists have a direct impact on health and provide an essential service. As people who know all there is to know about the study of medication and helpful drugs, they can also offer essential advice.
Will the time of day that I take my medication actually make a difference?
This is certainly a question that many people have, and at first glance it may not seem like a big deal. But taking your medication at the same time or times each day will help you keep track of the dosage, and also put sufficient time between each dose to make sure your body is taken care of. For example, forgetting medication in the morning and taking one dose before bed and another as soon as you wake up can overwhelm your body. Quality medications like the ones available at pharmacies such as Canadian Pharmacy Online have precise instructions that should be closely followed.
Why do some medications make me sleepy?
This is a question that most people don't even think to ask their pharmacist, since by the time they figure it out they have already left! But some prescription or over the counter medication can have sedative or relaxing effects. This is why it is important to follow the dosage and treatment instructions. If you notice becoming sleepy to the point of it being a danger to your work or activities, consult a pharmacist or doctor immediately.
Will food interact with my medication?
This is an essential question that should be covered by your doctor, but some may forget or assume that you already know. It is true that certain foods such as grapefruit, kale, or even spinach can counteract or react negatively to medication. This is because they are high in Vitamin K, which interacts the most with certain drugs. Ask your doctor or pharmacist clearly for a list of foods to avoid, and you should be alright!
Don't Be Afraid to Ask Questions!
And there you go! These questions are incredibly common, but most people do not think to ask them until they have already arrived home and it is too late. Some people also may assume that their pharmacist is too busy or too unfamiliar to handle any important questions. In reality, that is why they are there!
Going forward, you should never be afraid to ask your pharmacist even more questions like the ones above. The more you know, the safer you can be. Your pharmacist will be happy to help clear up any confusion and make sure you are as safe and as healthy as possible.