How Flavorful Home Makes Dinner a Breeze
Have you ever wanted to cook filling, wholesome, and flavorful food for your family, but just couldn't get over how complex a lot of your favorite recipes are? The internet often makes cooking a solid meal feel as if you need to have a culinary degree and a massive food budget.
That's simply not true, and thanks to Flavorful Home, you can start cooking homemade meals that are not only healthy and filling but are also extremely easy and cost-effective.
Let's look at how Flavorful Home can take your lackluster cooking skills and turn you into a pro home cook with ease.
Beginner-Friendly Recipes
One of the first things you'll recognize when visiting flavorfulhome.com is that the recipes aren't reminiscent of something you'd find on Gordon Ramsey's menu. They're homecooked favorites that are proven to make families happy, full, and healthy. There are no overly complicated frills or fancy imported ingredients: Just high-quality food beginners can make without too much effort.
This is key because a lot of healthy recipe sites tend to get a bit pretentious with their recipes. Sure, they're healthy and taste good, but you often have to have advanced cooking skills to pull them off. Flavorful Home's beginner-friendly approach allows everyone to make 5-star meals for their families.
Simple Ingredients
Have you ever looked for a recipe that should be fairly simple, such as homemade mac and cheese, and then realize you need four pans, eight main ingredients, and a spice cabinet that would make a professional chef jealous? You don't have to worry about that with Flavorful home.
Each recipe contains a maximum of seven simple ingredients, and they're always things that you can find at your local grocery store. You don't have to order some obscure spice off the internet, travel across your state to find a fancy regional ingredient or spend a week's budget on twenty high-end ingredients.
These are simple recipes with simple ingredients.
Healthy Food that Tastes Great
Your health is one of the most important aspects of your life. Not being able to cook easy, healthy meals regularly forces you to rely on frozen junk, takeout, or recipes that just aren't good for you.
Flavorful Home makes cooking healthy meals a breeze. From sweet potato fries that are crispy and packed with nutrition, to dutch oven mac and cheese that minimizes fat content while maximizing flavor, the recipes provided are yummy and healthy.
Guides for Novices
A lot of cooking sites automatically assume that you know how to properly chop vegetables, cut a kiwi, or do other basic kitchen tasks. The problem with that is that it causes problems for people who need help the most: Absolute novices.
If you have no experience in the kitchen, you can rely on Flavorful Home to teach you the basics and kickstart your cooking journey. Just check out their in-depth tutorial posts.
Learn to Cook Easy, Healthy, and Tasty Meals Today
If you're new to cooking, or you just want to add a bunch of tasty, yet simple, recipes to your repertoire, check out Flavorful Home, today. They've got everything you need to get started, and you'll love the recipes even when you master the art of home cooking.
Celebrity diets that are actually worth trying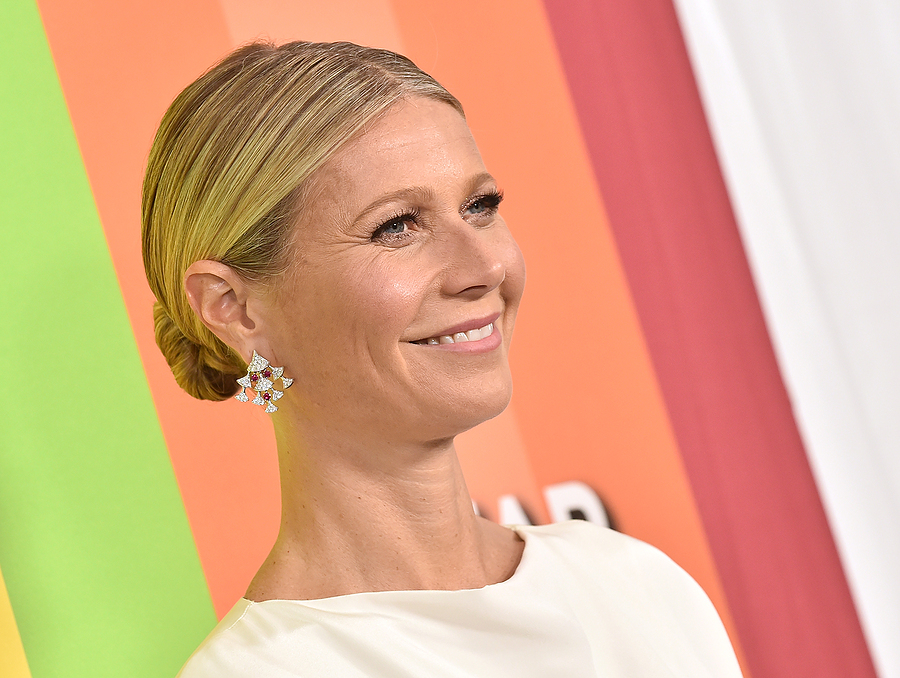 With summer coming up, it's the time of year where everyone wants to show off what they've been working on during winter. On the big screen, many celebrities are worshipped for their beautiful bodies, and with the rise of Instagram and social media influencers, everyone seems to be out to build that sought after summer bod. There have been many diets out there that claimed to work, with numerous crazy trends.
However, these are some diets that are backed by celebrities as well as celebrity trainers, who have the body to prove it.
The Clean Program
Gwyneth Paltrow, the alleged Queen of Healthy Living has released a program she follows named The Clean Program. It involves the elimination of dairy, eggs, gluten, sugar and alcohol, and requires you to have two of your meals in liquid form (smoothies and juices) per day. Sounds odd but judging by Gwyneth Paltrow herself, we're guessing it works.
Paleo diet
The Paleo diet is one of the most popular forms of diets out there, and was the most searched diet in 2013. The Paleo diet involves eating 'like a caveman', in which grains, dairy and legumes are eliminated from the everyday diet. Fish, lean meats and vegetables make up majority of this diet, and it can help take away water weight and fat easily. This diet is highly backed by Jessica Biel, who believes it's the way to go.
Clean and Lean
Used by supermodel Lara Stone to transform her body after the birth of her first child, this diet was created by Australian celebrity trainer James Duigan.
The diet involves the initial elimination of carbs, and only eating fresh and unprocessed foods. The diet starts with low carbs, but they are slowly introduced back into the diet.
These have been some diets that are backed or created by celebrities or celebrity trainers. Give them a go, and see if you can get that summer body going.
How to eat healthy and exercise well with Barack Obama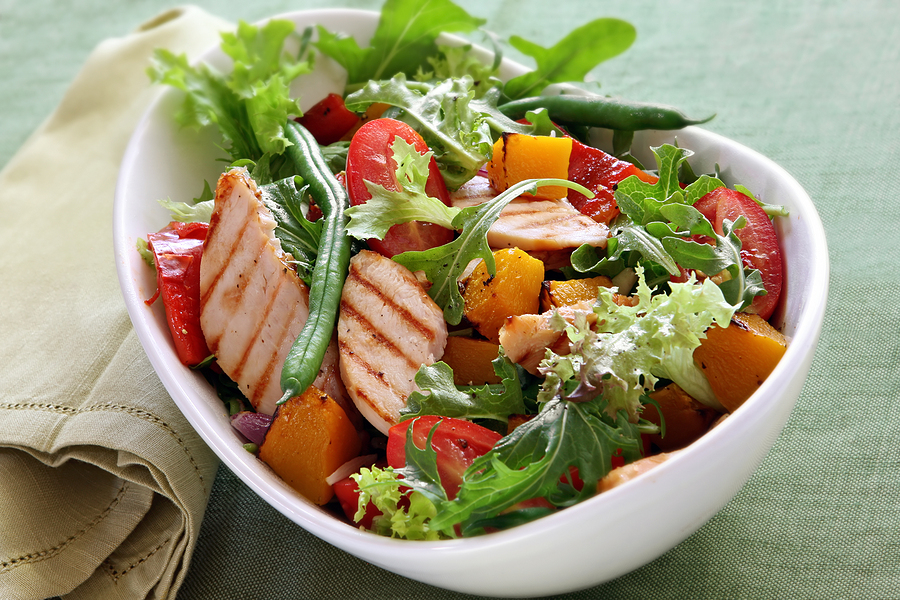 Both Barack and Michelle Obama have been at the forefront of pushing for healthier lifestyles amongst Americans. Throughout the country, Michelle Obama headed the Let's Move! Initiative which aimed to promote healthier school lunches as well as at-home gardening. However, the healthy living push is not just for ordinary Americans. The whole Obama family takes part in the initiative, including 44th president of the US Barack Obama. Barack Obama may be the most in shape US president, and has stated his knowledge of the combination of healthy eating and exercise.
Barack Obama's routine consisted of regular exercise, 6 days a week.
Before his first meeting, he would wake up in the early morning to fit in morning workouts. A couple times a week, he would play early morning pick-up basketball games (he is known to be an avid basketball fan).
In addition to this, he is aware of the importance of diet. Obama's morning meal consists of wheat toast, eggs, fruit and oatmeal. A healthy combination breakfast indeed, with enough nutrition to keep you going till lunch!
Research has proven that it is healthier to eat five smaller meals a day as opposed to 3 large meals. Michelle Obama follows this, eating 5 smaller meals a day. Barack Obama snacks through the day on pistachios, fruit and crackers.
It's also known that Barack loves vegetables, his favourite being spinach and broccoli. This combination of healthy eating and exercise is sure to keep the former president in shape.
Barack and Michelle Obama are well-known health advocates, and during his presidency pushed for increased healthy eating in America. They actually follow these initiatives themselves, and this is demonstrated in Michelle's diet and Barack's exercise routine and diet. This combination of food and exercise is very healthy is the reason why Barack may just be the most in shape American president in history.
Tips for diet and fitness by celebrity trainer Jackie Warner
Diet and fitness can be a difficult thing to maintain, and maybe you want to get into it, but you have no idea what to do, or maybe what you're doing at the moment just isn't working. Well who better to get diet and fitness tips from than celebrity trainer Jackie Warner, who has the body and the nutritional know-how to transform your body and send you down the right fitness path.
Here are some of the tips from celebrity trainer Jackie Warner.
Avoid fat free food
The labels on the food may say fat-free, but the truth is that these foods are instead loaded with sugar. Eating these foods can lead to major weight gain, as sugar is a primary reason as to why people gain weight.
Eat your favourite foods first, then move on
Classify the foods you are eating as good, bad then ugly. The good being the nutritious as in meats, fruit and vegetables. The bad being bread and starches, and the ugly as alcohol and dessert. Start by eating in that order of good, bad and ugly, as this ensures you get your whole diet in with the good nutritious stuff, and by the time you reach the end you will only be eating a bit of the ugly (alcohol and dessert).
Turn up the intensity
You do not have to do long boring workouts that take longer than an hour in order to have a good body. The same outcome can be achieved in 10-20 minutes by upping the intensity of the workout. This burns the same amount of calories and gives the same feeling as a long workout.
A good body can be achieved by good diet and fitness, and these have been some useful tips from celebrity trainer Jackie Warner.