How to choose an e-cigarette supplier
The industry surrounding e-cigarettes is booming, and the demand for these products is increasing around the world. As such, there are a wide variety of businesses springing up dedicated to selling e-cigarettes and the accessories/juices necessary to make use of them.
However, not all of these businesses are created equal. Some of them are of questionable quality and, because the industry is relatively new, it's harder for many people to tell the good from the bad.
Whether you are an experienced vaper or someone who is new to the whole thing, you want to engage with the best possible e-cig supplier that you can find. Finding the right supplier means you will be able to enjoy the best customer experience and avoid having a poor experience that leaves you worse off.
To help you when it comes to choosing an e-cigarette, take a look at the following tips.
1.     Find an e-vape supplier that is local to you
The best place to start when trying to find an electronic cigarette supplier to engage is with the location. It's always better to go with a company that is close to you so that you don't have to wait as long for delivery, and so that they are accountable to your local laws and regulations when it comes to selling e-cigarettes and related products like e-juice.
This is going to be beneficial if and when you run out of juice or need an essential e-cigarette accessory, and you need to source it quickly. Also, if you lose your e-cigarette, or it gets damaged in some way, you will be able to easily get a new one since you have a supplier that is close to you geographically.
You also might be able to save money on delivery costs if it is close enough that you can head there yourself and buy directly from their shelves. This may not always be possible, so it's worth checking if this is an option if you are going with a supplier who is within a reasonable travel distance to where you live and work.
2.     Make sure they have a high-quality website
If you are going to be ordering your products online, then it's essential that you find an e-ciggy supplier who has a high-quality and easy to use website. You don't want to engage with a business whose website is clunky and prone to errors, especially if you are going to be spending money through their domain via online payment methods.
A good website should load quickly when you head to it, and you generally shouldn't have to wait any longer than 2-3 seconds for a page to fully load. Even so, the best websites will load instantly. If you are really eager to browse and purchase a new e-cigarette product, then you don't want to wait any longer than necessary or tolerate a slow-loading website. There will no doubt be other businesses you can go to who have better-performing sites.
Of course, the website of the e-cigarette supplier needs to be easy for you to navigate so that you have no issues finding what you are looking for. All of their product categories and individual products/packages should be easy for you to filter through to find exactly what you want and not be confused with something else.
They should have at least one image of each product they sell (more images is even better so you can get more of a sense of what you are buying). The images should also be dynamic in that you can mouse over them and zoom in to see even more detail about each product (the best sites often have a way for you to view a product in 3 dimensions, but this is more of a luxury feature).
They should also have robust and unique product descriptions for everything they sell so that you are never left guessing or forced to do your own research. These descriptions should include all the relevant information you need to make a purchase, and they should use a consistent scaling system to tell you the difference between similar products (such as the battery size of different e-cigarettes).
Ideally, each product page will have a space where customers can leave reviews specific to that product. This can help to inform your purchase decisions based on the feedback of other people talking about their experience with a certain product.
The website should also have an FAQ section where it answers common questions about the business, how it operates etc. The e-cig supplier should be totally transparent about where they source or how they manufacture their products, ensuring that they adhere to all relevant regulations.
Naturally, the electronic cigarette supplier's website should look nice and be pleasant for you to use. A website that looks like it's stuck in the last decade is not going to be very convenient for you to use and will make you want to visit another website instead.
Lastly, their website should have great security against cyber-attacks so that any information you put into it is not compromised by hackers. Always make sure they have a SSL certification on their domain.
3.     Make sure that they are reliable
When you are looking for an e-cigarette supplier to engage, you want to know that they are going to be reliable when it comes to fulfilling orders and have what you need in stock. You don't want to deal with a company that is inefficient, incompetent, or apathetic in the way it runs its business as you will deal with the consequences of their failures as a customer.
The e-cigarette supplier should have an optimise logistics process to ensure that they have stock and can fulfil orders when you make them. While stock shortages and other issues are known to happen from time to time, this should not be a consistent issue.
After all, when you want to get a new juice flavour or e-cig device shipped to you, you don't want to deal with any delays that can be avoided. This is why you need to scrutinise the effectiveness of the e-cigarette supplier to make sure that they are reliable as a company.
4.     Make sure they are affordable
The e-cigarette supplier you choose to buy products from should have competitively priced products and justify any cost increases on certain items. The lowest price option is not always the best as it can mean a reduction in quality or reliability, but you should not pay more than average if there's no justification for it.
It's a good idea to compare the average costs of products across different electronic cigarette suppliers and see if you can find the cheapest option that does not sacrifice on other aspects of the business. The goal is to find the best price for something that meets all of your quality and service expectations.
Affordability is important when you are going to be buying from the same e-cigarette supplier for the foreseeable future. The ongoing costs can really add up, so you want to minimise this as much as possible without compromising on the quality of the product(s) you receive.
5.     Check out their reviews
It's a good idea to check out any reviews you can find posted online about the e-cigarette supplier you are considering engaging with. While all of your investigation up until this point may have resulted in a positive impression of the company, the actual experiences of their customers is something that you really need to pay attention to.
A company that has great products and a great website could easily be let down by poor customer service or some fatal flaw that you can only discover by looking at their feedback. While it's normal for a company to have a few negative reviews, they should be outweighed by the number of positive reviews they have gotten. If there is a multitude of negative reviews about the e-ciggy supplier, then it is a sign that they may not be the best company that you could go with.
6.     Buy something small to start off with
If you really want to assess how good an e-cigarette supplier is, then it's a good idea to test them out with a small order first. If you like the experience that you had, then you can begin to increase your investment and begin to use them as your main source for electronic cigarette products.
Make a note of how convenient it was for you to use their website to make an order. You should also pay attention to how long it took for the delivery to arrive and what condition the products are in when you get your hands on them.
Conclusion
As you can see, there's a lot that you can think about when you are choosing an e-cigarette supplier to engage with. All of this research and testing may seem a bit pedantic, but you can never be too careful when it comes to spending your money online.
Ways To Prevent Robberies In Your Pharmacy
Crime targeting pharmacies are unfortunately relatively prevalent. This is largely due to the fact that many pharmacies carry prescription drugs in their backroom, which makes them a target for criminals. Criminals could target pharmacies for financial gain, as they are able to sell the medications they take. It could also be motivated for personal gratification, as they could use the prescription medications themselves. Regardless, it is established that pharmacies are definitely a target for crime. In the modern age, many more techniques and products have been developed to help prevent robberies from occurring, or to stop criminals from achieving their goal. These can be deployed to locations where there are high crime rates, and prevent these things from happening. They can also be used to deter criminals from even attempting a robbery, due to how difficult it would make their job. Pharmacy robbery rates have increased in recent years, and measure should be taken by any pharmacy to help prevent crime from occurring.
Have a duress button installed
A duress button is exactly what it sounds like. A button installed that can be pressed in the event of a robbery. A duress button will call the authorities when pressed and let them know when a robbery is occurring, as well as send out the location of the pharmacy. This can lead to the authorities being able to get to the location to stop the robbery while it is occurring. In many robberies, the criminals will demand the medication they want and wait while the staff retrieve it. This gives enough time for the authorities to converge on the location while the staff retrieve the medication. Therefore, a duress button is necessary to stop crime from occurring and to catch the criminals in the act. This is considered a detective protocol in security.
Install cameras
Cameras act as both a preventative and detective protocol in security. First of all, if criminals see there are a lot of cameras installed, it will deter them from trying to rob the place in the first place. Cameras increase the chance of being caught, as they will be on video for the authorities to look through. It acts as a detective control as when the crime is occurring, they will be recorded, and this video can be analysed to determine who the criminals are. All of this the criminals know, and it will make them think twice about robbing the pharmacy. On a side note, if they wanted to block out the cameras, it would take them more time, giving authorities time to get to the location and stop them.
Have a security guard
According to Canadian Pharmacy this may seem like an extreme measure, but for pharmacies in an area with a high crime rate, this is a necessity. A security guard will deter criminals from attempting to rob the store. They act as a person who is willing to use force to stop the robbery, which can cause criminals. Most criminals would want a robbery without any issues, easy and quick. A security guard places a serious issue in their plan, and can be used to stop the robbery. With a good enough security guard, the criminals will not try or they will be stopped.
Overall, pharmacies are definitely targets for criminals due to the medications they hold which hold value. As such, measures should be taken in order to stop crime from happening in the first place, or stop them when they are taking place. The measures above should be enough to protect a pharmacy, but common sense should also be exercised in the event of a robbery.
Tips for Becoming a Pharmacist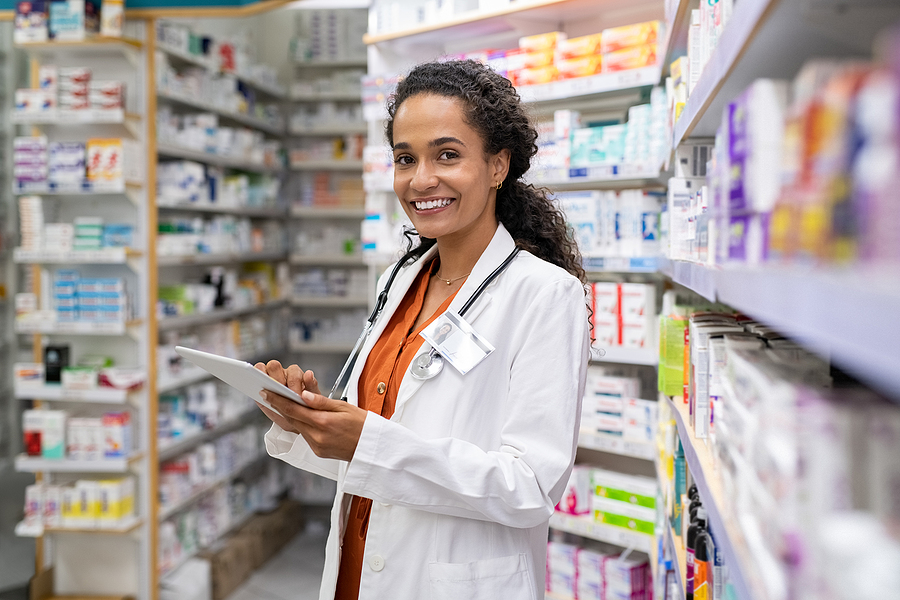 When it comes to finding out what you want to do for a living, there is no set timeline! All you really need is a sense of passion or interest and the required education or certifications that the position needs. In all honesty, not many people set out to become a pharmacist – that is a decision that is honed and earned over time. But it is an incredibly rewarding position with so much to offer!
Think about it – without pharmacists, we would be hard pressed to find our prescription medication, vaccination and flu shots, and more! So, if you are thinking of becoming a pharmacist, here are some tips you should know!
Get the proper education
Of course, becoming a pharmacist is easier said than done! It requires a good deal of education and certification, which makes sense when you consider that handling medication and doling out flu shots requires a lot of experience. You need at least two years of a college education, followed by a doctoral program that will help you to gain real-world experience in the profession.
After you earn a Doctor of Pharmacy degree, you are ready to do anything! This tip may seem obvious, but it is incredibly essential to have the proper education and experience in order to consider the profession.
Redefine what working as a pharmacist means
In addition to preparing with the proper education, you should imagine and redefine for your own experiences what working as a pharmacist will mean. Do you want to work in a chain pharmacy, usually attached to a bigger store? Would you prefer doing pharmaceutical research or consultations? You get to decide, but it is a decision that should be made sooner rather than later.
Many don't consider just how many options a pharmacy career presents, but it's true! You can even work online selling medicine from a reputable online pharmacy such as Canada Drugs. Once you define what direction your career is heading, it will all fall into place.
Don't forget to fit in practical experience!
It can be easy to focus on the here and now, including your education and efforts to jumpstart your career. However, you need to be sure to gain practical and on the job experience – otherwise it will be hard to get officially hired anywhere. This means that you will most likely be required to complete a pharmacy internship or apprenticeship program. These experiences will allow you to be prepared for the real-world demands of being a pharmacist.
In addition, your job as a pharmacist may require you to provide vaccinations. This is typically dependent on the pharmaceutical career that you choose. However, this would mean you would also need to pass a specific certification and license program. Keep this in mind as you plan for your future!
Become a Pharmacist for a Fun and Successful Career!
If you want a career that is mentally stimulating, allows you to connect with other people, and focuses on the world of healthcare, pharmacy is perfect for you! It may seem tough, with lots of exams, studying, and important certifications to earn. However, it will all be worth it in the end when you are able to help others heal through the power of medicine.
Many people imagine a job as a pharmacist to include nothing but filling prescriptions and dealing with customers. In actuality, it is an incredibly rewarding career with a wide variety of opportunities for you to explore! These tips will help you begin your journey, and with any luck you will be a successful pharmacist in no time at all. Good luck!
4 Questions You Might Have For a Pharmacist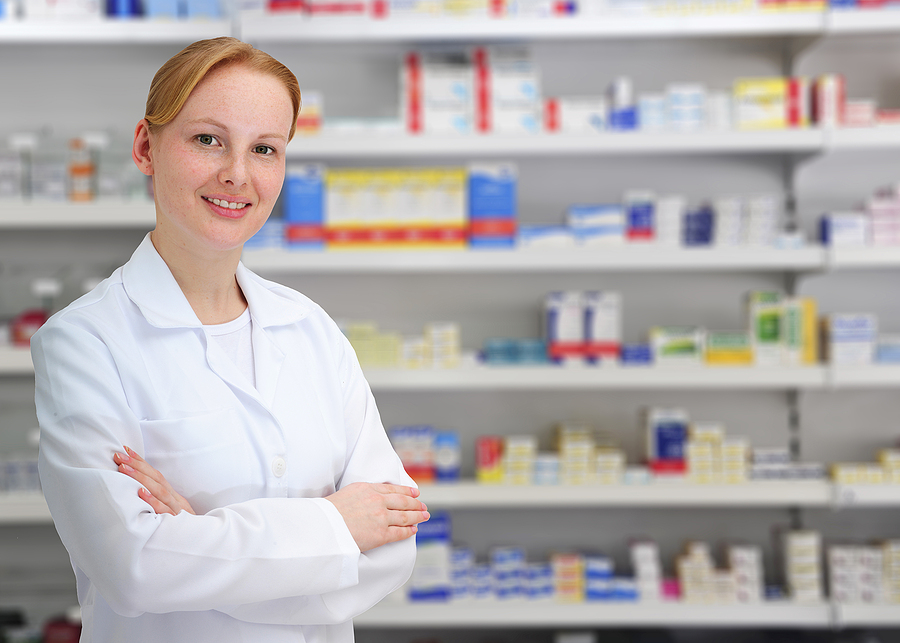 People often overlook pharmacists and all of the professional advice they have to offer. When all you need to do is go get a prescription filled or pick up some new medication, why stop to wait around and ask questions? In reality, pharmacists are professionals in the healthcare industry who can help with a variety of ailments and offer up their personal recommendations.
That is why we are offering up some questions you might have for your local pharmacist but have never thought to ask! In addition, there may be some questions you are unaware of or feel embarrassed to ask. Instead of simply Googling them, give your pharmacist a chance! Most will be incredibly happy to help. Here are the top 4 questions that you just might have for a pharmacist!
Do pharmacists really impact our overall health?
Without a doubt, the answer to this question is yes! The chances are extremely high that everyone will need access to prescription and over the counter drugs at some point in their life – most likely multiple times! This means that pharmacists have a direct impact on health and provide an essential service. As people who know all there is to know about the study of medication and helpful drugs, they can also offer essential advice.
Will the time of day that I take my medication actually make a difference?
This is certainly a question that many people have, and at first glance it may not seem like a big deal. But taking your medication at the same time or times each day will help you keep track of the dosage, and also put sufficient time between each dose to make sure your body is taken care of. For example, forgetting medication in the morning and taking one dose before bed and another as soon as you wake up can overwhelm your body. Quality medications like the ones available at pharmacies such as Canadian Pharmacy Online have precise instructions that should be closely followed.
Why do some medications make me sleepy?
This is a question that most people don't even think to ask their pharmacist, since by the time they figure it out they have already left! But some prescription or over the counter medication can have sedative or relaxing effects. This is why it is important to follow the dosage and treatment instructions. If you notice becoming sleepy to the point of it being a danger to your work or activities, consult a pharmacist or doctor immediately.
Will food interact with my medication?
This is an essential question that should be covered by your doctor, but some may forget or assume that you already know. It is true that certain foods such as grapefruit, kale, or even spinach can counteract or react negatively to medication. This is because they are high in Vitamin K, which interacts the most with certain drugs. Ask your doctor or pharmacist clearly for a list of foods to avoid, and you should be alright!
Don't Be Afraid to Ask Questions!
And there you go! These questions are incredibly common, but most people do not think to ask them until they have already arrived home and it is too late. Some people also may assume that their pharmacist is too busy or too unfamiliar to handle any important questions. In reality, that is why they are there!
Going forward, you should never be afraid to ask your pharmacist even more questions like the ones above. The more you know, the safer you can be. Your pharmacist will be happy to help clear up any confusion and make sure you are as safe and as healthy as possible.