Many Online Pharmacies Deliver- Here Are Tips To Help You Choose One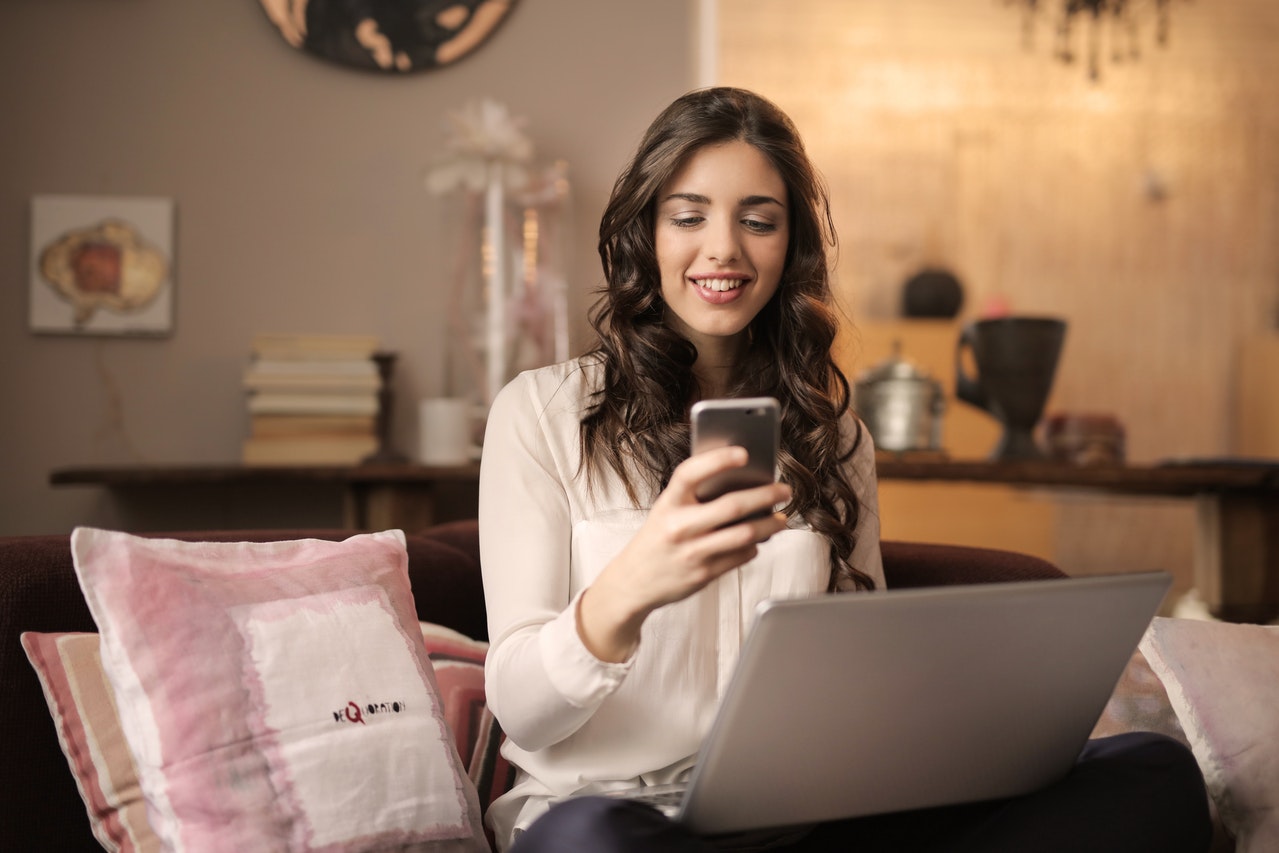 One of the ways you can efficiently cut costs on your medical bills is by buying your prescription medications through a mail-order or online pharmacy. In addition to helping you save time and cut costs, online pharmacies offer other benefits such as access to expert medical advice, privacy and discretion and the convenience of having your medications delivered to your doorstep.
Knowing fully well that many online pharmacies deliver, the next obvious question is how to choose one that is reliable. Keep reading for some tips on how to choose an online pharmacy that is right for you.
Check with your insurer
One of the best ways of knowing which online pharmacies are reliable is to check with your health insurer. This is because many health insurance companies have a list of reputable online pharmacies that they have vetted and are in contract with. So if your insurance plan covers prescription medications, ask your insurer for their approved list of online pharmacies. This can also be a way for you to take advantage of the deal your insurance provider has with these pharmacies to get the best prices on prescription drugs.
Bear in mind that the fact that a particular online pharmacy is not on your insurer's approved list, doesn't mean it is not legit. It could just mean that your insurer and that pharmacy do not have any business agreement with each other.
A valid prescription is required
Any online pharmacy that allows you to purchase medication without a valid prescription from a licensed physician is, a major red flag and breaking the law. Also, an online pharmacy is bogus if they offer to write you a prescription without a proper exam done by a qualified doctor.
Legitimate online pharmacies like Canadian Pharmacy will always require a valid prescription from your doctor before selling any medication to you. This prescription is used by the pharmacist to ensure that your medications are properly dispensed.
Check for licensing and certifications
There are regulatory bodies that assess and screen the quality of online pharmacies and their services, such as; their methods for filling prescriptions, their privacy policies, and how it protects consumer information and their customer service. Legitimate online pharmacies should have the logos (stamp of approval) of at least one of these regulatory bodies on their website.
Check for a physical and contact address
Before you purchase medication from any online pharmacy, check to confirm that their business has a physical address that is in the country. The contact information (phone number, fax or email) of the company should also be available for customers to call in for questions and complaints.
Beware of unusual prices and products
One of the advantages of buying medications online is the fact that it affords you the opportunity to save money by shopping and comparing different products and prices. It is, however, important that you exercise caution as you do this. If a price seems too good to be true, it probably is. Steer clear of online pharmacies that offer unusually low or high prices and miracle cures for chronic medical conditions like cancer, alzheimers e. t. c.
Conclusion:
Online pharmacies offer a convenient option for people to access affordable prescription and OTC medications. However, before you choose, you will need to do your research to verify that they are legal and safe.
Resolvly Explains How Predatory Lenders Are Making Money Off Rising Gas and Food Prices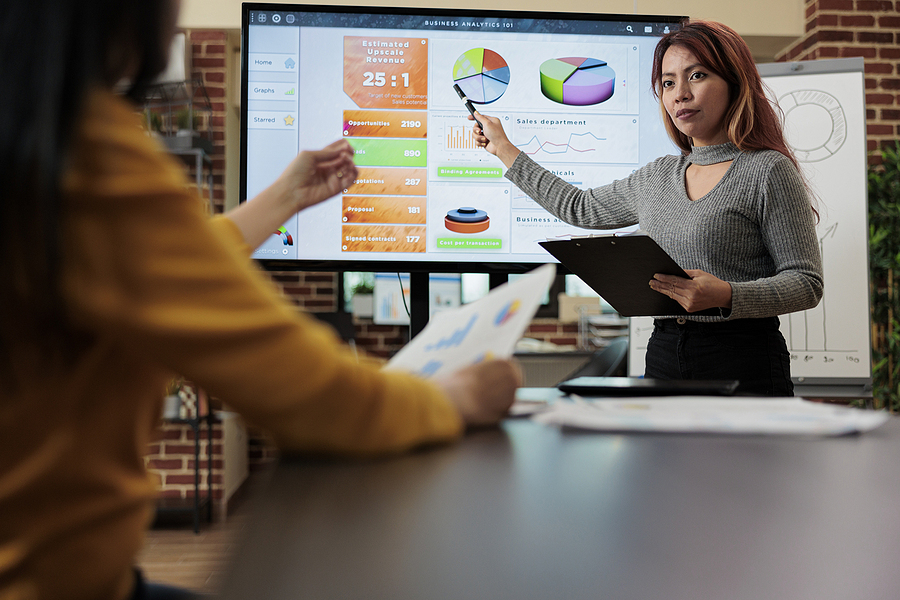 As the prices for necessities like gas and food continue to rise, predatory lenders are taking advantage of struggling people by charging outrageous interest rates and fees. Don't let them entrap you — there are ways to protect yourself from predatory lenders. Learn how to identify them, what to do if you're contacted by one, and how Resolvly can help if you're struggling with high-interest debt.
What Are Predatory Lenders?
Predatory lenders offer loans at extremely high-interest rates, often without regard for the borrower's ability to repay the loan. They're typically more interested in making money off late fees and penalties than helping you get ahead.
How Can I Spot a Predatory Lender?
There are a few key things to watch out for if you think a lender might be predatory:
High-Interest Rates
Many predatory lenders charge exorbitant interest rates, sometimes upwards of 400%. If a lender is offering you a loan with an interest rate that seems too good to be true, it probably is.
Lack of Transparency
A good lender will be upfront about all of the charges associated with a loan. If a lender is being vague or refusing to answer your questions, that's a red flag.
Pressure to Borrow
A lender should never pressure you into borrowing more money than you need or can afford to repay. If a lender is pushing you to take out a larger loan than you're comfortable with, that's a sign that they're not looking out for your best interests.
Inflexible Repayment Terms
A great lender will work with you to create a repayment plan that fits your budget. On the other hand, a predatory lender might have inflexible terms that make it difficult or impossible for you to repay the loan.
The Effects of Predatory Lending on the Economy
While predatory lenders might seem like they're just taking advantage of desperate people, their actions can have a ripple effect on the economy. People defaulting on their loans can lead to higher interest rates and stricter lending standards for everyone.
This makes it harder for people to get loans for things like cars and homes. Predatory lending can also create a cycle of debt that's difficult to break free from.
What Should I Do If a Predatory Lender Contacts Me?
If a predatory lender contacts you, saying no is best. Please don't give them any personal information or agree to anything. You might also want to report them to your state's attorney general or consumer protection agency.
How Can Resolvly Help?
If you're struggling with high-interest debt, Resolvly can help. Resolvly LLC is a Florida Bar-approved company that helps individuals countrywide connect with consumer protection lawyers. If you're struggling with high-interest debt, call us today or visit our website to see how we can help you. We offer free, no-obligation consultations to use our services.
Fare Is Fair: How Ziphawk Is Revolutionizing Transportation Network Companies with Zero Commission Subscription Services for Drivers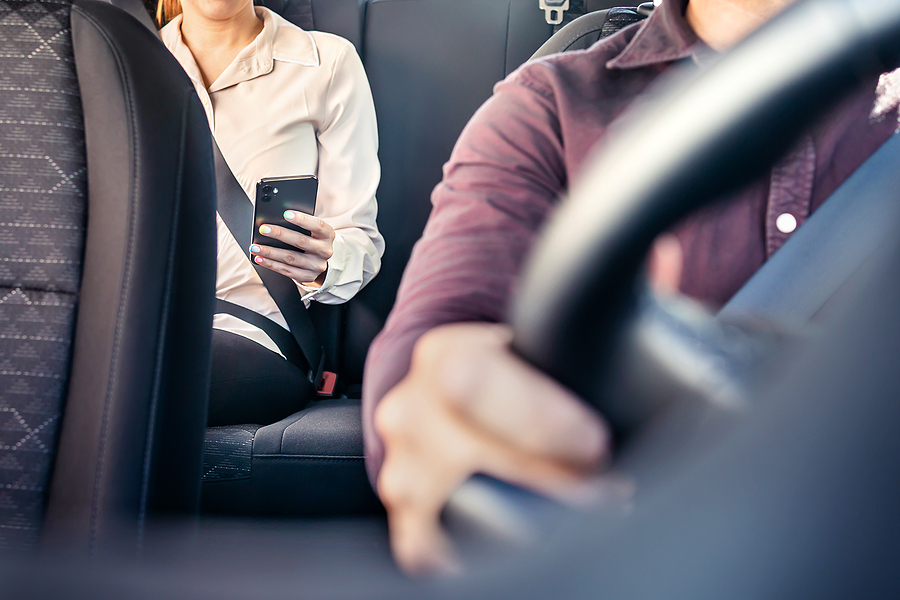 Ridesharing services have long operated on commission-based pay for drivers. Drivers typically earn a percentage of the ride fare based on the distance of the trip. Ziphawk is here to change this model by paying drivers in full upfront. Each driver gets a flat rate for their trips and can access the money immediately. Here's why this works.
Boosts Driver Morale 
When employees thrive within a company, the company thrives as a whole. We value our drivers at Ziphawk. We know that many people are driving to earn a living for themselves and to support their families. Earning a flat rate for each trip motivates drivers to provide excellent service on every trip.
Our drivers feel valued and are paid fairly for their work. This is a modern business model that many companies in all industries are picking up on. Employee morale is one of the most important aspects of any company.
Keeps the Workplace Equal
Not all ridesharing trips are created equal. When drivers are paid on a commission basis, they are losing money by accepting shorter trips. With Ziphawk's fair pay model, drivers strive to help out riders with varying trip needs, no matter what the distance may be. This keeps compensation equal among Ziphawk drivers as well.
We want every driver to feel like their time is valued in our company. That is why we pay a standard fare for trips instead of basing pay on miles driven. Shorter trips, more complex trips in inner cities, and rural trips are all compensated fairly at Ziphawk.
Creating a Driver-Centered Model
By keeping drivers at the forefront of our ridesharing services, we can continue to focus on what really matters. Drivers are excellent workers who keep our services reliable, fast, and high-quality. Without drivers, we wouldn't be able to share transportation with passengers nationwide.
Our revolutionary driver-centered pay model ensures that drivers stay where they belong – in the driver's seat of their lives. Instead of scraping a hefty percentage off the top, Ziphawk curates each fare with complex algorithms that compensate drivers generously.
When drivers are satisfied, riders and drivers alike can enjoy their trips enthusiastically.
Return to the Road
Many drivers for commercial transportation companies were affected by COVID-19. Ziphawk aims to provide these drivers with another career option that has competitive pay and benefits.
When you drive for Ziphawk, you can return to your passion using your own vehicle. We offer opportunities to take charge of your schedule and accept rides that you enjoy. As a result, our riders have a better experience.
Valuing Drivers: About Ziphawk 
At Ziphawk, we offer high and consistent pay rates for our drivers. If your background checks clear and your vehicle passes our inspection, you are on board to drive for us. We value our drivers and set them up for success with superior support services and extensive benefits. Fair fare is what we do best at Ziphawk.
Bryn Carden Explains How Yoga Can Improve Mental Health and Emotional Well Being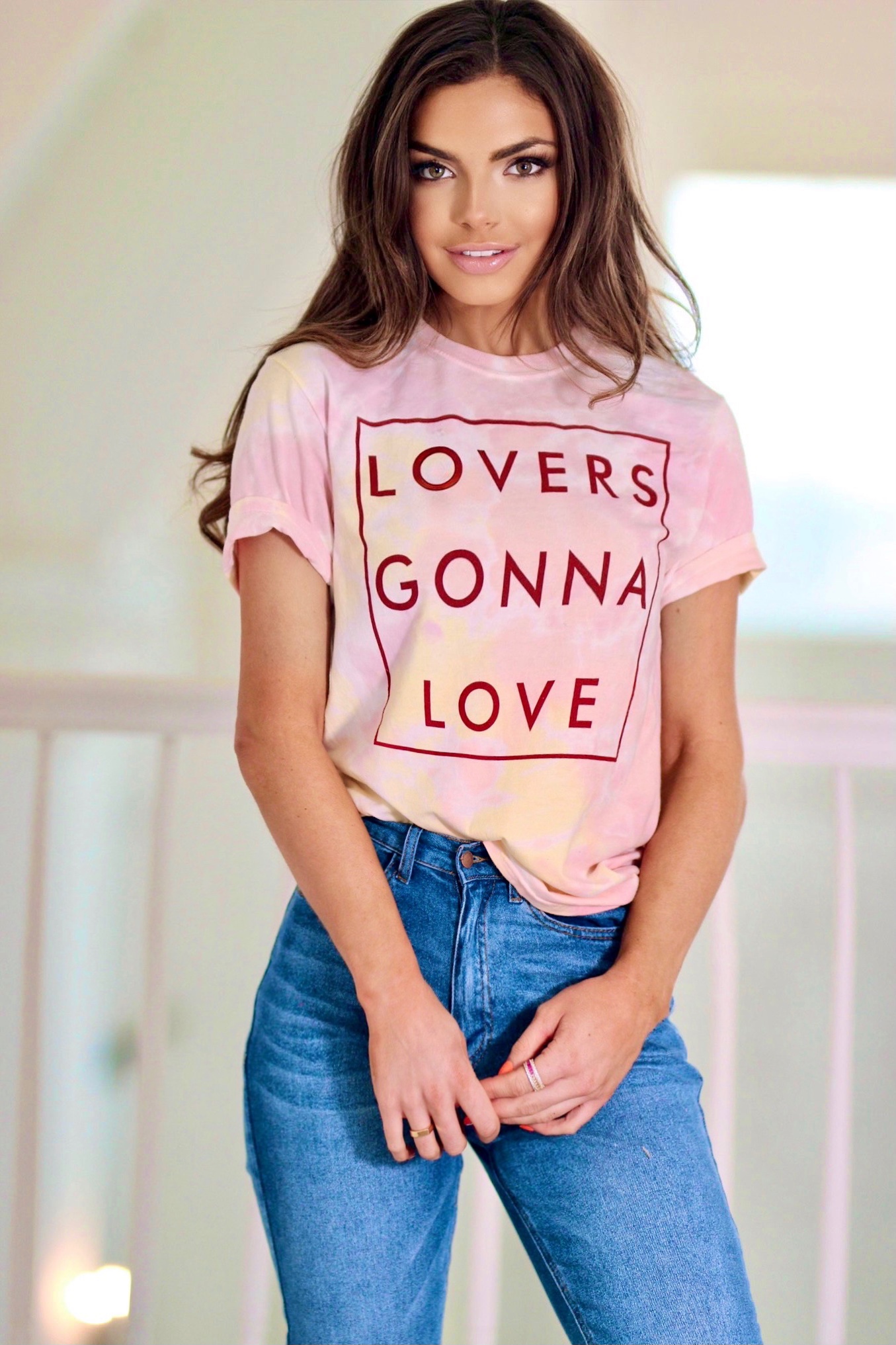 A practical exercise that offers a relieving full-body workout that continues to grow in popularity is yoga. In addition to the physical benefits, yoga supports mental and emotional health, enhancing overall well-being. Bryn Carden, active health guru and former Miss Kemah Teen USA, reverts to yoga as a regular practice to stay in shape and develop mindfulness. In this article, she lists the top benefits that yoga gifts to fuel the body, mind, and soul.
Benefit #1: Reduces stress
Stress is unavoidable in life, so learning how to manage stress best is the most proactive approach to dealing with it. Yoga is a valuable tool when looking for avenues to reduce stress. In fact, 86% of Americans said they choose to engage in yoga in hopes of relieving stress. The action of stretching, tightening, and relaxing muscles lower physical and mental feelings of tension, promoting a peaceful environment.
Benefit #2: Releases "feel-good" brain chemicals
Yoga increases oxygenated blood flow to the brain and releases brain chemicals like endorphins and gamma-aminobutyric acid (GABA) that spark good feelings.
Benefit #3: Helps develop a sense of self
Anytime someone commits to taking the time and effort to complete an exercise, it is an act of self-care. Yoga presents the opportunity to practice self-care in cooperation with self-acceptance. The two in sync help cultivate a more nonjudgmental relationship with oneself, ultimately laying down foundation blocks to build self-trust and confidence. A relationship with oneself defined by the statement, "I am worthy," leads to balanced emotions, healthier choices, better relationships, and more willpower.
Benefit #4: Boosts mood
One of yoga's pillars includes focusing on the breath and breathing slowly and deeply with control from start to finish. The science of breathing alongside the movements of yoga alters an individual from the sympathetic nervous system, otherwise known as flight-or-flight, to the parasympathetic nervous system, or rest-and-digest. Calming the nervous system in this way aids in relieving depression and anxiety. Meditation, which plays a part in yoga practice, decreases activity in the limbic system, or the area of the brain responsible for emotions, and assists in dissolving emotional reactivity.
Benefit #5: Leads to a better night's sleep
Individuals struggling with insomnia can improve their mental state by practicing yoga. One study found this benefit more prominent in older adults as participants over the age of 60 recorded better overall sleep after practicing yoga. Another study on postmenopausal women battling insomnia revealed that yoga reduced insomnia severity.
Benefit #6: Sharpens the brain
The brain continues to benefit in numerous ways from yoga practice, including its sharpness. Yoga allows brain cells to generate new connections, resulting in positive brain structure and function. Learning, memory, awareness, thought, attention, and language become enhanced by yoga practice revamping cognitive skills. MRI scans have also exposed the advanced brains of those who consistently practice yoga, showing a thicker cerebral cortex and hippocampus.
Benefit #7: Sparks other healthy habits
Like other exercises, yoga practice tends to lead to overall healthier choices in areas such as self-care and diets. Deciding to eat healthily will only elevate cognitive function.
About Bryn Carden
Bryn Carden is a young entrepreneur and philanthropist passionate about real estate and design. She is currently studying at Neeley School of Business, pursuing a major in Finance with a Real Estate Concentration. Besides working towards her degree, she has already begun her entrepreneurial journey as a co-founder of BF Hats and a creator of Styles for Smiles – a company selling bracelets to help fund cleft palate operations for children in developing countries.