Educator Paulette Chaffee Shares How Parents Can Give Their Child a Head Start in Reading
Reading is a fundamental skill that children must learn in order to progress in educational development. The inability to read can lead to a child falling behind in school or even failing. As an experienced teacher and children's advocate, Paulette Chaffee states that difficulties with reading usually begin before fourth grade, making reading skills all the more challenging to learn if the issue remains unaddressed.
The National Assessment of Educational Progress reports that out of all fourth-grade students in America, only thirty-five percent are successfully reading at grade level. To help set a student up for a positive learning experience with reading, parents can give their child a head start in reading using these tips from Chaffee:
Incorporate Language into Early Childhood Play
According to Dr. David Kilpatrick, learning how to read is an auditory process. For that reason, a parent can help develop a solid platform for a child's language development before the days of kindergarten through repetitive experiences with sound. For example, one of the simplest ways to incorporate language and sounds into early childhood play is through singing.
Make Reading Fun
Parents can create a fun atmosphere around reading through positive and exciting interactions. For instance, reading a bedtime story aloud to a child while enjoying milk and cookies can communicate to a child that reading time is a treat or something to look forward to daily. Reading can also be fun for a child when the child gets to choose what to read.
Reading books with your children at an early age helps them learn more words before starting school. In a recent study conducted by the University of California, Santa Cruz, psychology professor Dominic Massaro revealed that children could more effectively expand vocabulary by hearing a book read aloud versus talking.
Create a Dialogue
To create other positive experiences with reading, parents can create a dialogue with their children while reading a book together. Sounding out words is excellent but asking a child follow-up questions about pictures and words generates more impact. When a child has to look beyond the story to answer questions regarding colors in images or pointing out animals, they exercise thinking skills. As a child develops, reading-time questions can also evolve into talking about punctuation or asking more complex questions behind a story's main idea or plot.
Build an At-Home Library
Books can provide children with a gateway to new and undiscovered worlds. Giving children access to books at home is a great way to maintain engagement with reading. The availability of books at home also shows a child that reading is valued, encouraged, and embraced.
Utilize Books on Tape
Various scenarios might prevent a parent from fully supporting a child during early learning development. From demanding jobs to non-native language barriers, parents cannot always be there to read a child a book. In that case, parents should take advantage of books on tape or audiobooks. A child can hold a book and follow along as it is read to them. Audiobooks still grant a child the ability to hear new vocabulary and how words sound.
About Paulette Chaffee
Paulette Chaffee is a teacher, speech therapist, and attorney deeply involved in the Fullerton community. As an educator and member of various non-profit boards, her focus has always been on providing children with the highest quality education. Ms. Chaffee holds bachelor's and master's degrees from the University of Redlands, a California Lifetime Teaching Credential, and is admitted to the California Bar.
Christian Bale's physical transformations for movies – from skinny to huge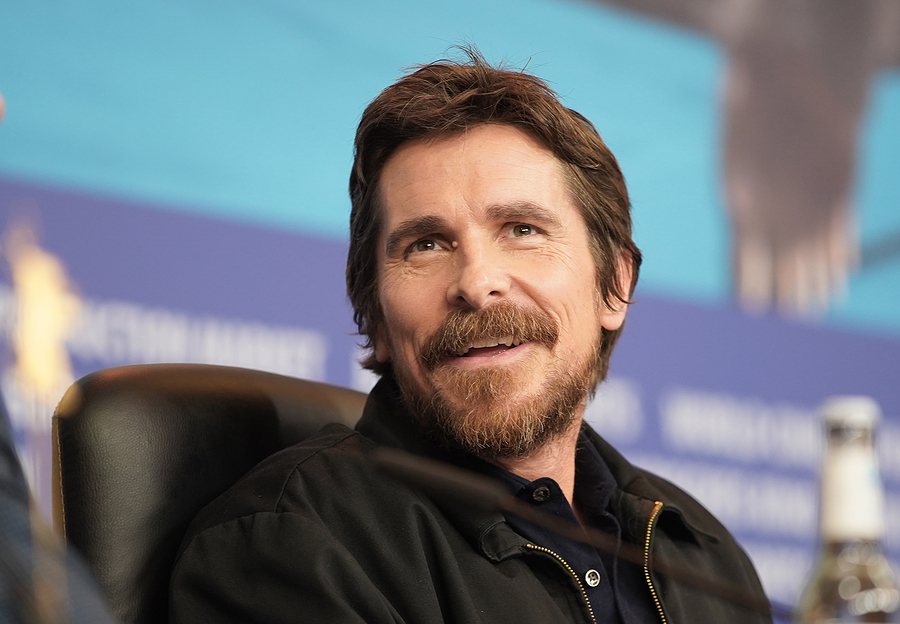 Christian Bale is responsible for some of the most drastic physical transformations shown on the big screen. From very skinny in "The Machinist" to huge playing The Batman in "The Dark Knight", Bale's physicality range knows no bounds. A dedicated actor in his art, Bale commits all the way for his roles and continuously delivers in both his on screen performance as well as his on screen appearance.
These are some of Christian Bale's physical transformations on the big screen.
The Machinist
Four months prior to the production of "The Machinist", Bale started to lose weight for this role. Starting at 180 pounds, Bale dropped an unbelievable 60 pounds to look extremely skinny. His diet during this time included one coffee, an apple and water. He also chain smoked cigarettes and drank whiskey to further lose weight. His dedication is revealed on the screen, with Bale looking scraggly and dangerously skinny.
Batman Begins/The Dark Knight
Bale put on 100 pounds for his role as The Batman, doing so in an unbelievable 6 months from his end of role in "The Machinist". He used a typical workout body part split to focus on different muscle groups on different days. The effect is noticeable, The Batman looking large and intimidating on screen.
American Hustle
This role required Bale to pack on the weight again, but this time not through working out. He ate cheeseburgers, donuts and whatever else he could get his hands on for two months in order to get to 200 pounds, and visibly fatter. The effect is obvious on screen, with Bale sporting a belly and obviously looking much rounder when compared to "The Dark Knight".
Christian Bale is a master of physical transformations, and he commits to his roles. From ridiculously skinny, to ripped and muscled, to fat and overweight, Bale can and will do it for a worthwhile movie role.
Zac Efron's daily routine for his Baywatch body
It's no secret that Zac Efron was a teenage heart throb, but in Baywatch he unveiled a whole other level of fitness. Trained by Patrick Murphy, the famous celebrity fitness trained who has coached the likes of numerous Hollywood A-listers. These include Cameron Diaz, Jason Segel and Alexandra Daddario.
Efron's transformation in Baywatch was phenomenal, and to get that to happen, Murphy had to create workouts that would change overtime, to continue to progressively overload Efron. This was done in order for Efron to never plateau in his muscle gain.
His routine consisted of full body workouts, power and strength training, balance and stability training, lifeguard training, obstacle course training and so much more. Rep schemes, lifting styles and set schemes were all thrown at Efron but changed up continuously on the daily. With an impressive workout ethic, Efron managed to get through this all and become shredded for his role.
Furthermore, Efron followed an eating plan (diet is everything) to go with his fitness routine. He needed a diet that would fuel his body consistently with such hard workouts being completed. In order for this to occur, a highly nutritious diet is required. A few examples from his diet include brown rice meals, quinoa, fresh fruits and vegetables, complex carbs and lean sources of protein. Majority of the time Efron would follow this diet, however he would allow himself 3 cheat meals a month. It is important to have some cheat meals as continuously following a rigorous diet and workout routine can lower your morale without sometimes giving in to allow yourself to enjoy food you crave.  This could be used as a reward system, and is crucial to many people's fitness success.
Efron got ripped for his role in Baywatch through a very rigorous exercise routine which was constantly being switched up, as well as a dedicated, highly nutritious diet.
How Dwayne 'The Rock' Johnson builds and maintains muscle
The Rock has been a staple in many action movies on the big screen for some time now, as well as being a wrestling superstar. And usually within these roles, he plays the big bad looking guy, and we mean really big. The Hollywood heavyweight seems to have an impossible physique that exudes masculinity. But with the busy schedule of a movie star, how does he manage to build then maintain a physique like that?
Here is how Dwayne 'The Rock' Johnson builds and maintains muscle.
Always look to progress
Johnson believes in progressive overload, which is to do with continually pushing your body to new heights once workouts get easy. You should be careful as you can injure yourself if you up it too quickly, however this is the way to ensure you progress.
It is important to listen to your body
The way your body responds to things is the only thing you should listen to. If you are trying a new workout, you must see how your body reacts to it. If it reacts well and you get good gains, then continue to follow it. If not, maybe it's not the workout routine for you. More so, if your body is telling you that there is pain, then usually it is not a good thing. Pushing through joint or muscle pain (not the good kind!) can leave you with injuries that can persist for a long time.
Go hard in the gym
When in the gym, really give everything you've got. All your frustrations can be let out in the gym, and giving it your all also ensures that you'll get a good workout and the most out of it.
Dwayne 'The Rock' Johnson has an impressive physique, which he says can be achieved naturally with a dedicated diet and a dedicated workout routine.