Paying Less for Prescription Medication with the Right Online Pharmacy
Have you ever thought about why prescription medicines are so expensive? Usually, for some drugs, the absence of competition keeps the prices up. Drugs developed to treat serious conditions like diabetes, Alzheimer's, and hypertension also tend to be very expensive since most manufacturers try to compensate for their research investment by adding to the costs. This is why it is crucial to find different ways to keep prescription costs under control. One of those ways is by purchasing prescription medication online.
Paying Less for Prescription Medication with the Right Online Pharmacy
The world is fast becoming a global village where medicines are now easily accessible to the people that need them. With the advent of online pharmacies, buying prescription medicine online has become a trend that is here to stay. This comes as no surprise since purchasing from online pharmacies is a cost-effective, fast and convenient way to access prescription medicines.
There are several online pharmacies that sell over-the-counter drugs, prescription medication, and even supplements at affordable prices. However, it is important to properly assess and do your research before purchasing any drug from an online pharmacy, even when it is cheap. Keep reading for some tips on how you can pay less on prescription medication with the right online pharmacy.
Keeping All Your Prescriptions at a Single Online Pharmacy
Many online pharmacies offer competitive prices for some of their prescription drugs. By becoming a regular client, you can easily refill your prescriptions since the pharmacy will already have your records, saving you the time and cost of registering and getting prescriptions from a different pharmacy. Many online pharmacies also offer discounts for both new and returning customers, saving you costs on prescription medicines.
Look for Coupons
To serve as an incentive for customers, many online pharmacies also offer coupons on some of their prescription medicines. Some of the other incentives they use that can help you save on costs include; Free shipping, discount codes, and referral benefits. Online pharmacies like Canada Drugs have ongoing offers where customers get up to $50 for every successful referral they make.
Opt for Generic Drugs
Buying from online pharmacies that stock generic drugs is a good alternative that can help you save on costs, especially if you are uninsured or underinsured. Most online stores sell generic drugs that are relatively inexpensive compared to their brand-name counterparts. However, you will need to first ask your doctor if a generic alternative is available for your prescription before making any purchase.
Compare Costs
This is another benefit of buying prescription medications from online pharmacies. When you compare what your out-of-pocket costs will be at different pharmacies, you might come across differing prices, special discounts, and deals on various drugs that are sure to help you save more money.
Better Deals on Over the Counter Medications
Over-the-counter medications are drugs commonly used by everyday people, and it can be a hassle driving to and from a pharmacy just to get them. With online pharmacies, you can get access to lower prices, discounts, and free shipping on these OTC drugs from the comfort of your home.
Conclusion:
Online pharmacies aren't going anywhere, and it is clear that the online purchase of prescription medications won't just save you time and effort but will also help you save on the costs. As long as you choose the right online pharmacy, your shopping experience will be inexpensive and stress-free.
Top Pharmacy Trends to Look Out for in 2022
With the advent of Covid-19, pharmacies across the world have had to deal with unforeseen challenges in the last few years. This has resulted in the demand for new and innovative ways to tackle issues like; disrupted supply chains, heightened patient demands, vaccine distributions, the increasing need for virtual care, and finding generic/lower-cost options for their uninsured and underinsured clients. Because of this transformation, there are certain trends that pharmacies can adopt to optimize their operational efficiency.
A rise in the Popularity of E-pharmacies
These days, most patients (especially those in remote areas) expect more digital and technological convenience from their pharmacist, making online pharmacies a go-to option. For most offline brick-and-mortar pharmacies losing business to online stores, this is the perfect time to adopt this trend by opening an online pharmacy for themselves.
By adopting these tech-driven methods, pharmacies can remain competitive and relevant while meeting patient expectations. Online pharmacies like Canada Drugs offer customers easy access to convenient and affordable drugs with great discounts, free shipping, fast customer service, and mail order delivery.
Growth of Telepharmacy
Although telepharmacy is not a new concept (telepharmacy services date as far back as the early 2000s), the pandemic has increased its popularity. With more and more consumers benefiting from telehealth during the pandemic, it is safe to say that telepharmacy is a trend that is here to stay.
Digitization with AI
Technological innovation and digitization are necessary for any growing economy, and the pharmacy business is not left out. Most pharmacies have now aligned their offline business with online opportunities so as to keep up with the pace of the rapidly changing technological market. Since consumers now prefer doorstep service instead of going out to buy goods, pharmacies can leverage artificial intelligence to help customers experience real-life medical consultations and shopping experiences from the comfort of their own homes.
Digital Records
Digitizing patient records is a trend that has been around for quite some time now and will continue in 2022. Converting paper-based records to digital records will make operations more efficient. These records will contain patient health and medication history to help pharmacists promote regulatory compliance and keep track of a patient's prescription and adherence to medication.
Digital Training
Several online training courses are now available for the new technologies in the pharmaceutical sector. This training will be further expanded in 2022 to ensure an improvement in operations and compliance. The training will also help pharmacy teams to fully understand the proper use of all the technologies that will help pharmacies meet up with the regulatory standards.
Some of these technologies include; patient planning portals, digital signatures, and electronic documentation software. Each of these online training courses can be offered anytime and from any location with personalization options for every user, making them cost-effective.
Conclusion:
Recent surveys have shown that pharmacies and pharmacists have become more active in the last few years because of the pandemic. They have taken up duties that go beyond their traditional roles. From counseling and connecting patients to the proper health services to becoming go-to experts and health care, touch-points patients can turn to.
The pandemic also led to a spike in the number of online pharmacies due to the convenience of having mail-order deliveries of drugs. However, there is no need to see these online pharmacies as the enemy. By carefully adjusting to the above-mentioned trends, pharmacies can compete and stay relevant while meeting customer satisfaction.
Ways To Prevent Robberies In Your Pharmacy
Crime targeting pharmacies are unfortunately relatively prevalent. This is largely due to the fact that many pharmacies carry prescription drugs in their backroom, which makes them a target for criminals. Criminals could target pharmacies for financial gain, as they are able to sell the medications they take. It could also be motivated for personal gratification, as they could use the prescription medications themselves. Regardless, it is established that pharmacies are definitely a target for crime. In the modern age, many more techniques and products have been developed to help prevent robberies from occurring, or to stop criminals from achieving their goal. These can be deployed to locations where there are high crime rates, and prevent these things from happening. They can also be used to deter criminals from even attempting a robbery, due to how difficult it would make their job. Pharmacy robbery rates have increased in recent years, and measure should be taken by any pharmacy to help prevent crime from occurring.
Have a duress button installed
A duress button is exactly what it sounds like. A button installed that can be pressed in the event of a robbery. A duress button will call the authorities when pressed and let them know when a robbery is occurring, as well as send out the location of the pharmacy. This can lead to the authorities being able to get to the location to stop the robbery while it is occurring. In many robberies, the criminals will demand the medication they want and wait while the staff retrieve it. This gives enough time for the authorities to converge on the location while the staff retrieve the medication. Therefore, a duress button is necessary to stop crime from occurring and to catch the criminals in the act. This is considered a detective protocol in security.
Install cameras
Cameras act as both a preventative and detective protocol in security. First of all, if criminals see there are a lot of cameras installed, it will deter them from trying to rob the place in the first place. Cameras increase the chance of being caught, as they will be on video for the authorities to look through. It acts as a detective control as when the crime is occurring, they will be recorded, and this video can be analysed to determine who the criminals are. All of this the criminals know, and it will make them think twice about robbing the pharmacy. On a side note, if they wanted to block out the cameras, it would take them more time, giving authorities time to get to the location and stop them.
Have a security guard
According to Canadian Pharmacy this may seem like an extreme measure, but for pharmacies in an area with a high crime rate, this is a necessity. A security guard will deter criminals from attempting to rob the store. They act as a person who is willing to use force to stop the robbery, which can cause criminals. Most criminals would want a robbery without any issues, easy and quick. A security guard places a serious issue in their plan, and can be used to stop the robbery. With a good enough security guard, the criminals will not try or they will be stopped.
Overall, pharmacies are definitely targets for criminals due to the medications they hold which hold value. As such, measures should be taken in order to stop crime from happening in the first place, or stop them when they are taking place. The measures above should be enough to protect a pharmacy, but common sense should also be exercised in the event of a robbery.
Tips for Becoming a Pharmacist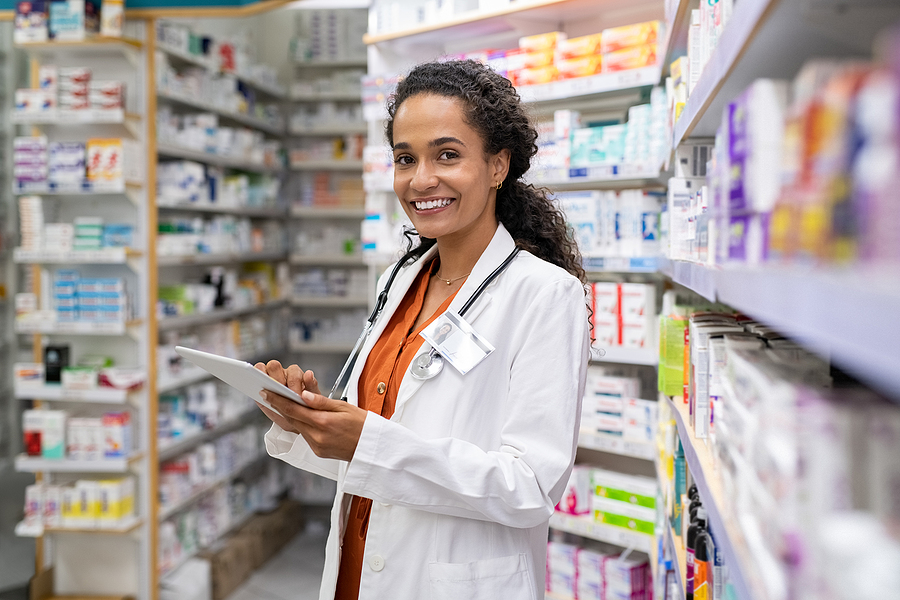 When it comes to finding out what you want to do for a living, there is no set timeline! All you really need is a sense of passion or interest and the required education or certifications that the position needs. In all honesty, not many people set out to become a pharmacist – that is a decision that is honed and earned over time. But it is an incredibly rewarding position with so much to offer!
Think about it – without pharmacists, we would be hard pressed to find our prescription medication, vaccination and flu shots, and more! So, if you are thinking of becoming a pharmacist, here are some tips you should know!
Get the proper education
Of course, becoming a pharmacist is easier said than done! It requires a good deal of education and certification, which makes sense when you consider that handling medication and doling out flu shots requires a lot of experience. You need at least two years of a college education, followed by a doctoral program that will help you to gain real-world experience in the profession.
After you earn a Doctor of Pharmacy degree, you are ready to do anything! This tip may seem obvious, but it is incredibly essential to have the proper education and experience in order to consider the profession.
Redefine what working as a pharmacist means
In addition to preparing with the proper education, you should imagine and redefine for your own experiences what working as a pharmacist will mean. Do you want to work in a chain pharmacy, usually attached to a bigger store? Would you prefer doing pharmaceutical research or consultations? You get to decide, but it is a decision that should be made sooner rather than later.
Many don't consider just how many options a pharmacy career presents, but it's true! You can even work online selling medicine from a reputable online pharmacy such as Canada Drugs. Once you define what direction your career is heading, it will all fall into place.
Don't forget to fit in practical experience!
It can be easy to focus on the here and now, including your education and efforts to jumpstart your career. However, you need to be sure to gain practical and on the job experience – otherwise it will be hard to get officially hired anywhere. This means that you will most likely be required to complete a pharmacy internship or apprenticeship program. These experiences will allow you to be prepared for the real-world demands of being a pharmacist.
In addition, your job as a pharmacist may require you to provide vaccinations. This is typically dependent on the pharmaceutical career that you choose. However, this would mean you would also need to pass a specific certification and license program. Keep this in mind as you plan for your future!
Become a Pharmacist for a Fun and Successful Career!
If you want a career that is mentally stimulating, allows you to connect with other people, and focuses on the world of healthcare, pharmacy is perfect for you! It may seem tough, with lots of exams, studying, and important certifications to earn. However, it will all be worth it in the end when you are able to help others heal through the power of medicine.
Many people imagine a job as a pharmacist to include nothing but filling prescriptions and dealing with customers. In actuality, it is an incredibly rewarding career with a wide variety of opportunities for you to explore! These tips will help you begin your journey, and with any luck you will be a successful pharmacist in no time at all. Good luck!