SBB Research Group on the Police-Public Contact Survey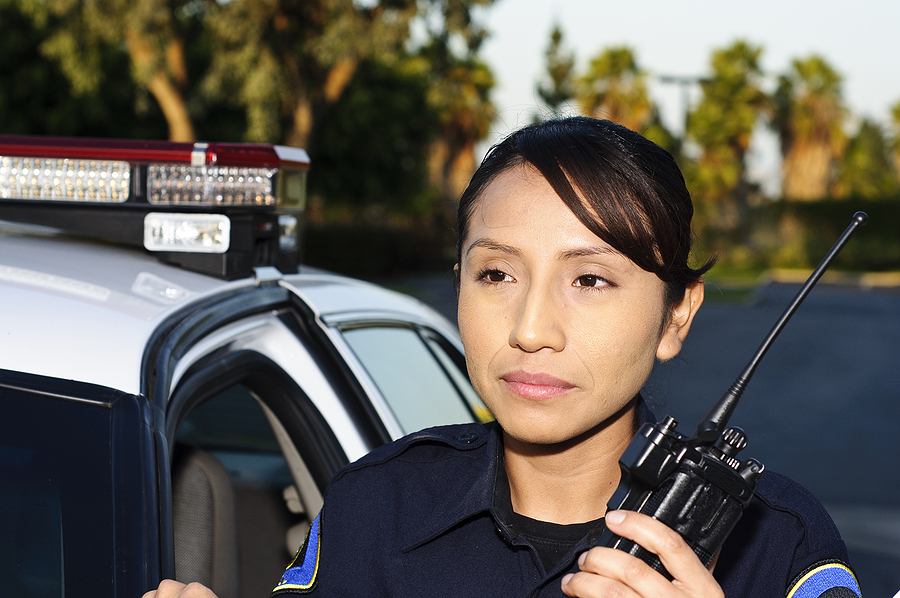 While many people are familiar with the United States Census every 10 years as mandated by the Constitution, over 100 different surveys are conducted by the US Census Bureau each year. SBB Research Group summarizes vital information from Census.gov about these lesser-known—but significant—surveys in this educational series.
What is the Police-Public Contact Survey?
The Police-Public Contact Survey is part of the more extensive National Crime Victimization Survey, which collects and reports detailed information on persons who had contact with the police. The following categories define contact:
police-initiated: pulled over in a traffic stop, approached in a public place (street stop), arrested, or other modes of being approached by police
resident-initiated: calls to police to report a crime, reporting a non-crime emergency, participating in neighborhood watch, or other reasons to approach a police officer
traffic accident: this falls in between the other two categories.
Of note, some residents experienced multiple types of contact in an interaction with police which were not separated. Data have been collected periodically since 1996 on residents older than 16.
The most recent report published by the Bureau of Justice Statistics in December 2020 documented the characteristics of US residents in contact with the police in 2018 and compared it to the 2015 data. In 2018, 23.7% of the population (61,542,300 residents) were in contact with police, an increase from 2015 which was 21.1% or 53,469,300. Much of the police contact was in the form of resident-initiated (13.7% in 2018 and 10.7% in 2015, a significant change) compared to police-initiated (11.1% in 2018 and 10.8% in 2015, not a significant change) and traffic accidents (3.4% in 2018 and 13.1% in 2015). Additionally, males (12.5%) were more likely than females (9.9%) to have police-initiated contact, whereas females (14.2%) were more likely to have resident-initiated contact than males (13.1%).
Income also affected the rate of contact with police. The survey divided groups based on annual household income: $24,999 or less, $25,000-$49,999, $50,000-$74,999, and $75,000 or more. Interestingly, residents who made over $75,000 were more likely to have contact with the police than the other income groups. However, that was driven by resident-initiated contact and partially by traffic-accident contact (see Table 1). There were no differences between income groups in police-initiated contact.
Table 1: Difference between income groups in police contact
Income groups
Police contact
Resident-initiated contact
Police-initiated contact
Traffic-accident contact
$24,999 or less
23.0%
11.4%
13.1%
3.4%
$25,000-$49,999
21.9%
10.6%
12.3%
3.1%
$50,000-$74,999
23.1%
11.0%
13.3%
3.3%
$75,000 or more
25.7%**
11.5%
15.0%**
3.8%*
Note: **indicates a significant difference between groups at 95% confidence interval, *indicates a significant difference between groups at 90% confidence interval
These data also report the proportion of residents who experienced nonfatal threats or use of force and whether the resident perceived these experiences as excessive or necessary. Threat or force was defined as pushing, handcuffing, hitting, grabbing, using pepper spray, using a taser, or pointing a gun. According to the 2018 results, males (4.2%) were more likely than females (1.1%) to experience threats or force. However, males and females did not statistically differ in their perception of whether the use of force was necessary or excessive (see Table 2). Additionally, there were differences between age groups. The PPCS segmented the data into five age groups: 16-17, 18-24, 25-44, 45-64, and 65 or older. The 45-64 and the 65 or older groups experienced less use of force than the other age groups. More people in age groups 16-17, 25-44, and 45-64 perceived the use of force necessary, whereas less thought of it as essential in the oldest age group. The oldest and youngest age groups felt that the use of force was excessive (see Table 2).
Table 2: Difference between age groups in police use of force
Group
Experienced force
Perceived as necessary
Perceived as excessive
Sex
    Males
4.2%
26.0%
52.9%
    Females
1.1%**
34.0%
42.5%
Age
   16-17
3.9%
30.4%!
62.0%
   18-24
3.5%
16.3%
59.4%
   25-44
3.6%
30.9%**
46.8%
   45-64
2%**
33.9%**
47.7%
   65 or older
0.4%**
4.7%*
63.1%
Note: **indicates a significant difference between groups at 95% confidence interval, *indicates a significant difference between groups at 90% confidence interval, ! indicates high variance
How is the Data Used?
Media outlets, government agencies, and activists use these results to understand how different people interact with police. For example, given the current social attitudes toward law enforcement, media outlets may spotlight specific results from this survey to support their claims. Additionally, politicians use these data for policy change, and law enforcement agencies may use it to examine the effects of changed policy and practice. Therefore, sharing the complete data and its unbiased reports from the Census Bureau allows the public to view these data to gain a deeper understanding of police-public interactions.
Source: https://bjs.ojp.gov/data-collection/police-public-contact-survey-ppcs
About SBB Research Group
SBB Research Group LLC is a Chicago-based investment management firm that views the market through a systematic, interdisciplinary lens. Led by applied mathematician Sam Barnett, Ph.D., and Matt Aven, an experienced professional in economics and computer science, the company specializes in investments designed to protect and grow investor capital.
How To Pay Less For Over-The-Counter Medication
Prescription drugs are medications that are made available to patients only when a healthcare provider recommends them. On the other hand, Over-the-counter drugs are medications that can be obtained without prescriptions. These include paracetamol, Ibuprofen, calcium carbonate, and some antiallergic medications such as antihistamines.
It's expected that these Over-the-counter drugs should be easier and cheaper to get; however, that is not always the case. The following are tips to guide you on how to spend less buying over-the-counter drugs.
Shop Around
The prices of Over-the-counter drugs can vary from one store to another based on location, the only way to know which is the cheapest is to shop around.
On the other hand, there are benefits that come with being consistent. The pharmacist or the drug store attendant may offer you medications at an affordable price if you are a regular customer. So, it's also good to buy your Over-the-counter medications in one store when possible.
Go for Generic drugs
Generic drugs contain the same ingredients and have the same effect as their brand-name equivalent. They, however, cost less, up to 50% less or even lesser in most cases. This is because the company that makes generic drugs did not spend money on research and development for these drugs.
Many popular brand-name drugs are now available in generic forms. Most of them – such as pain relievers, antihistamines, cholesterol-lowering statins, and heartburn medicines – have been approved by the FDA. And you can shop for quality generic drugs on online stores like Canada drugs.
Order less
While you may save a lot when you order prescription drugs in large volumes, that may not be the case with Over-the-counter drugs. Most over-the-counter tablets can be broken, as such, you can choose to order fewer pills in higher doses.
Some of the tablets have lines in the middle to ensure accuracy when cutting them. You can as well get yourself a pill cutter; it's easy and safe to use.
However, some pills tend to lose their effectiveness when split, especially those with time-release formulations. Others are designed with unusual shapes that make them difficult to split into equal halves.
Buy only from reliable and trustworthy vendors
Although it is good to save when buying medications, it's also very important to buy effective ones. Because while you are trying to save some dollars, you may end up putting your health at risk.
If you feel a particular drugstore is not 100% reliable or you are not sure of the identity and potency of their drugs, please stay away from them. You could end up buying fake, adulterated, or, worst, even expired medications.
Conclusion
Recent research has shown that the money spent by individuals buying over-the-counter medications for common health issues like headaches, fever, and minor cuts or bruises has increased exponentially. Even though it's easier and cheaper to buy these medications, those little amounts can add up.
You can save a lot by buying over-the-counter medications by following the above tips. Likewise, you can check Canada drugs to get your Over-the-counter medications at affordable prices.
Many Online Pharmacies Deliver- Here Are Tips To Help You Choose One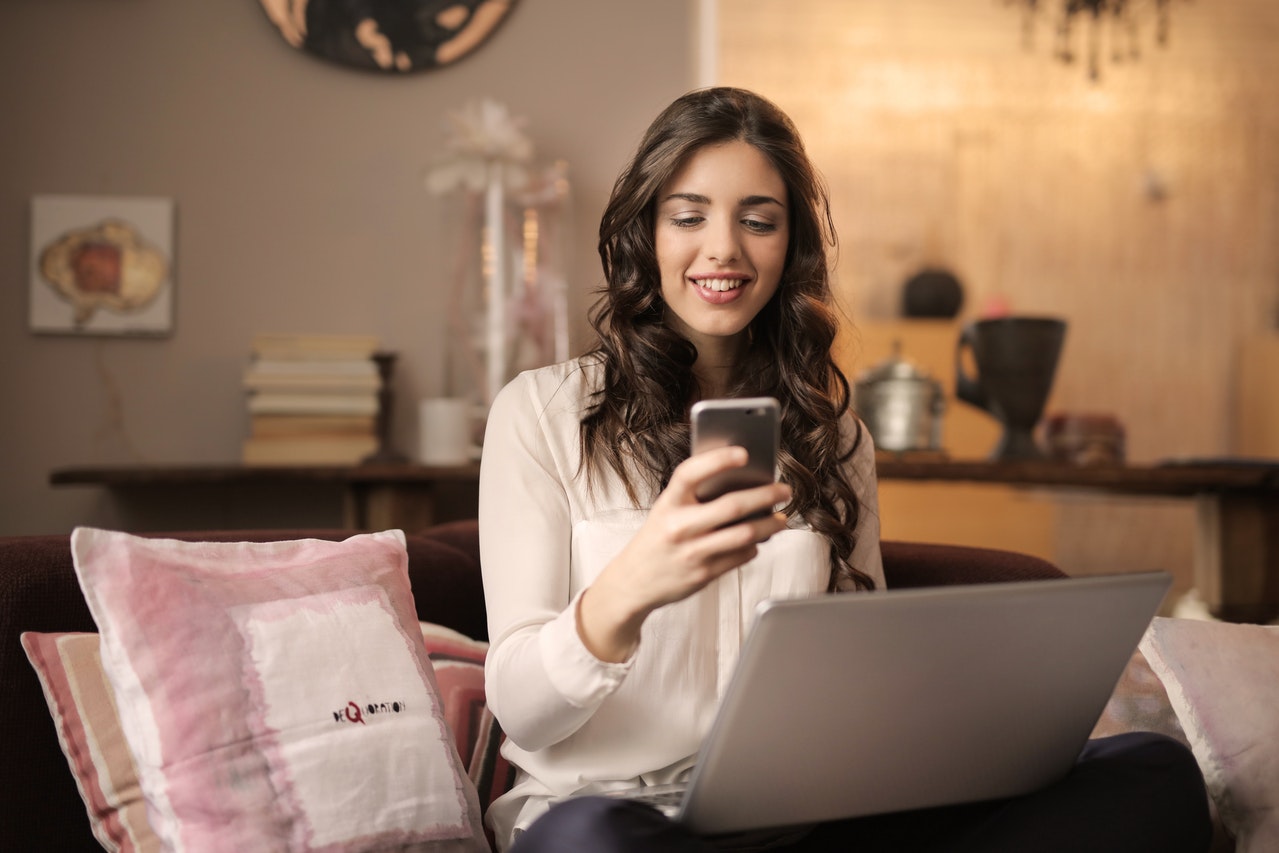 One of the ways you can efficiently cut costs on your medical bills is by buying your prescription medications through a mail-order or online pharmacy. In addition to helping you save time and cut costs, online pharmacies offer other benefits such as access to expert medical advice, privacy and discretion and the convenience of having your medications delivered to your doorstep.
Knowing fully well that many online pharmacies deliver, the next obvious question is how to choose one that is reliable. Keep reading for some tips on how to choose an online pharmacy that is right for you.
Check with your insurer
One of the best ways of knowing which online pharmacies are reliable is to check with your health insurer. This is because many health insurance companies have a list of reputable online pharmacies that they have vetted and are in contract with. So if your insurance plan covers prescription medications, ask your insurer for their approved list of online pharmacies. This can also be a way for you to take advantage of the deal your insurance provider has with these pharmacies to get the best prices on prescription drugs.
Bear in mind that the fact that a particular online pharmacy is not on your insurer's approved list, doesn't mean it is not legit. It could just mean that your insurer and that pharmacy do not have any business agreement with each other.
A valid prescription is required
Any online pharmacy that allows you to purchase medication without a valid prescription from a licensed physician is, a major red flag and breaking the law. Also, an online pharmacy is bogus if they offer to write you a prescription without a proper exam done by a qualified doctor.
Legitimate online pharmacies like Canadian Pharmacy will always require a valid prescription from your doctor before selling any medication to you. This prescription is used by the pharmacist to ensure that your medications are properly dispensed.
Check for licensing and certifications
There are regulatory bodies that assess and screen the quality of online pharmacies and their services, such as; their methods for filling prescriptions, their privacy policies, and how it protects consumer information and their customer service. Legitimate online pharmacies should have the logos (stamp of approval) of at least one of these regulatory bodies on their website.
Check for a physical and contact address
Before you purchase medication from any online pharmacy, check to confirm that their business has a physical address that is in the country. The contact information (phone number, fax or email) of the company should also be available for customers to call in for questions and complaints.
Beware of unusual prices and products
One of the advantages of buying medications online is the fact that it affords you the opportunity to save money by shopping and comparing different products and prices. It is, however, important that you exercise caution as you do this. If a price seems too good to be true, it probably is. Steer clear of online pharmacies that offer unusually low or high prices and miracle cures for chronic medical conditions like cancer, alzheimers e. t. c.
Conclusion:
Online pharmacies offer a convenient option for people to access affordable prescription and OTC medications. However, before you choose, you will need to do your research to verify that they are legal and safe.
Resolvly Explains How Predatory Lenders Are Making Money Off Rising Gas and Food Prices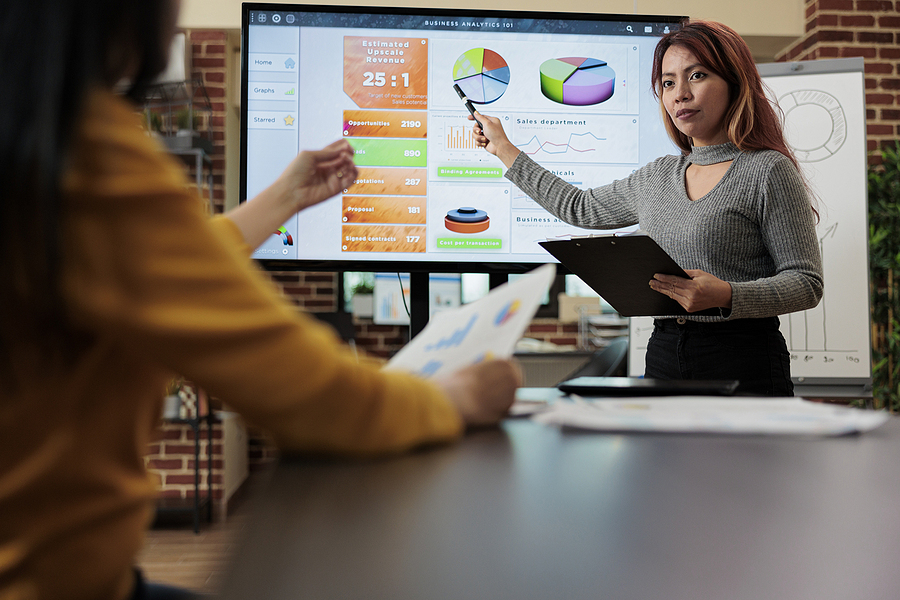 As the prices for necessities like gas and food continue to rise, predatory lenders are taking advantage of struggling people by charging outrageous interest rates and fees. Don't let them entrap you — there are ways to protect yourself from predatory lenders. Learn how to identify them, what to do if you're contacted by one, and how Resolvly can help if you're struggling with high-interest debt.
What Are Predatory Lenders?
Predatory lenders offer loans at extremely high-interest rates, often without regard for the borrower's ability to repay the loan. They're typically more interested in making money off late fees and penalties than helping you get ahead.
How Can I Spot a Predatory Lender?
There are a few key things to watch out for if you think a lender might be predatory:
High-Interest Rates
Many predatory lenders charge exorbitant interest rates, sometimes upwards of 400%. If a lender is offering you a loan with an interest rate that seems too good to be true, it probably is.
Lack of Transparency
A good lender will be upfront about all of the charges associated with a loan. If a lender is being vague or refusing to answer your questions, that's a red flag.
Pressure to Borrow
A lender should never pressure you into borrowing more money than you need or can afford to repay. If a lender is pushing you to take out a larger loan than you're comfortable with, that's a sign that they're not looking out for your best interests.
Inflexible Repayment Terms
A great lender will work with you to create a repayment plan that fits your budget. On the other hand, a predatory lender might have inflexible terms that make it difficult or impossible for you to repay the loan.
The Effects of Predatory Lending on the Economy
While predatory lenders might seem like they're just taking advantage of desperate people, their actions can have a ripple effect on the economy. People defaulting on their loans can lead to higher interest rates and stricter lending standards for everyone.
This makes it harder for people to get loans for things like cars and homes. Predatory lending can also create a cycle of debt that's difficult to break free from.
What Should I Do If a Predatory Lender Contacts Me?
If a predatory lender contacts you, saying no is best. Please don't give them any personal information or agree to anything. You might also want to report them to your state's attorney general or consumer protection agency.
How Can Resolvly Help?
If you're struggling with high-interest debt, Resolvly can help. Resolvly LLC is a Florida Bar-approved company that helps individuals countrywide connect with consumer protection lawyers. If you're struggling with high-interest debt, call us today or visit our website to see how we can help you. We offer free, no-obligation consultations to use our services.